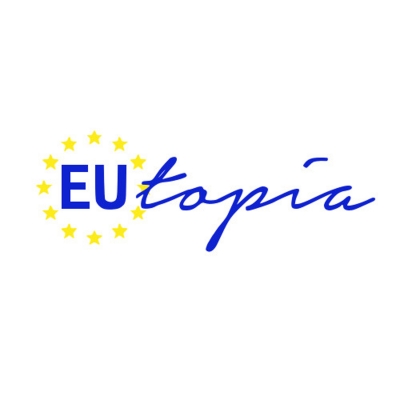 Associazione Culturale EUTOPIA
Looking for Partnership
About Me
EUTOPIA was established in 2016 with the mission to facilitate and support its members (be they natural or legal persons) to identify, investigate and seize the many opportunities (educational, work, business, financial, etc.) promoted by the European Commission.
Our vision of the future is a new and better way of being citizens, workers, and especially human beings, built over time with the will and efforts of all the people who inhabit this land we call Europe. If we walk in the same direction, it is very likely that we will all meet there.
Although we have a non-geographical discrimination policy (i.e. we are open to accept as Members individuals and legal entities from all across Europe), EUTOPIA as a local scope, which is to bring Europe in our local communities, within Marche Region. For this reason, many of the activities are currently being implemented where most Members and Associates live, i.e. in Marche (Italy).
EUTOPIA's main fields of expertise are determined by its Members and Associates' experiences and passions.
In particular, as an NGO, EUTOPIA offers:
- Intercultural Exchange and Mobility support for youngsters and professionals;
- Entrepreneurship and Social entrepreneurship education for Enterprises and Individuals;
- Business support for Legal entities (Public, Profit and No-profit);
- Project Management;
- Event Management;
- Fundraising for other NGOs;
- Non-formal education.
Keywords and matching areas: