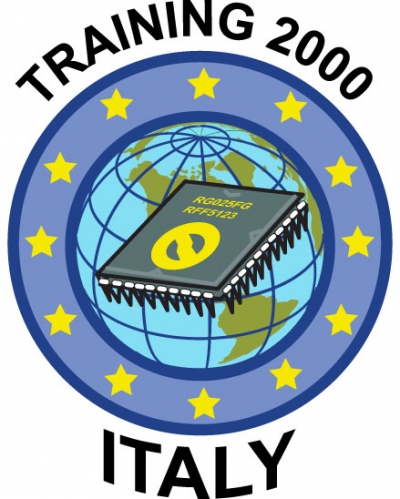 Training2000
Looking for Partnership
Looking for Extra EU Funds
About Me
TRAINING 2000 is a Vocational Training Organization, which operates mainly in the Marche Region in activities of Adult Education and Training , consulting and promotion of training activities in companies, training of trainers and teachers in schools
Training 2000 is active in ERASMUS+ as a partner with specific expertise in training in VET and adult education on formal and informal learning. Training 2000 is interested to explore the recognition of competences for younger people and adults within any learning setting; it is focused on the introduction of ICT in all training paths and in the development of the ECVET system linked to national policies. Training 2000 also promotes mobility for younger people, for trainers and adult educators within the ERASMUS+ Key action 1.
Training 2000 is a" Certified centre for training" in the Marche region and cooperates in Regional and European networks of different actors: Employment Offices, Trade Unions, Associations of SMEs, Public offices (Province of Pesaro and Urbino, Marche Region), Universities, private and public institutions in the social sector, associations active in mountain communities and schools.
Training 2000 analyses the training needs in SMEs and local communities, develops new occupational profiles and training curricula; executes vocational training courses apt to requalification and re-skilling of youths and adults in the major economic sectors at local level: fine mechanics, textile and fashion, agriculture and tourism.
Keywords and matching areas:
Ideas in Progress
Education, Training Centre or School
Disadvantaged People
Citizenship
Education and Training
Human Rights
The project ADULATION (acronym which also means admiration or praise) aims in the promotion of civic engagement of adults and seniors through adult education. The direct target group is adult and community educators. The end beneficiaries are adult and senior learners with fewer opportunities. PROJECT SUMMARY Context
Fano, Italy
11 months ago
Education, Training Centre or School
Disadvantaged People
Eco-Innovation
Waste Management
Sustainable Development
Citizenship
Sustainable Tourism
Education and Training
Erasmus+
Cultural Management
Digital Culture
TRAINING 2000 is a VET centre certified in the Marche Region for regional training, operating in vocational education activities and adult education courses, consulting and training in companies, training of trainers and teachers in schools. Training 2000 organizes training courses in the areas of ICT, social integration, entrepreneurship, ICT for migrants, integration of disadvantaged g...
Fano, Italy
11 months ago