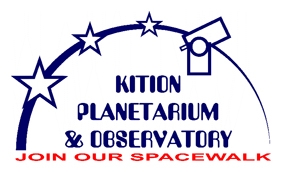 KITION PLANETARIUM & OBSERVATORY LTD
Looking for Partnership
Looking for Consultant
Looking for Extra EU Funds
About Me
CYPRUS NATIONAL COORDINATOR for:
UNESCO INTERNATIONAL DAY OF LIGHT
UN WORLD SPACE WEEK
ASTRONOMERS WITHOUT BORDERS
ASTEROID DAY
SIDEWALK ASTRONOMERS
RESEARCH PROJECTS:
IMO
IASC
AAVSO
NASA RADIO JOVE
ARCHEOASTRONOMY
Profile
Our organization was established on the 14th of February 2008.
It was ascribed the name KITION PLANETARIUM & OBSERVATORY.
It is named after the ancient city of Kition which was found in the area where nowadays, the town of Larnaca, Cyprus, is ; For this reason is considered an honorary act on behalf of the local authorities to grant us the permission to utilize the name of this significant landmark as a prefix to the name of our organization.
Vision
Our vision is to encourage the awareness among the general public and attract and retain their interest, involvement and contribution into the world of discovery, exploration and wonder.
Mission
The mission of our organization is to promote the study, experimentation and information in the fields of astronomy, astrophysics, space science as well as in the fields of other physical and social applied sciences.
The above shall be substantiated in the following potential, practical ways
The construction and operation a digital planetarium with full dome projection with high definition video projection of stereoscopic movies, 3D animation, real time astronomy shows and real time projection of social and cultural events.
The erection and running of a professional astronomical observatory.
The provision of facilities for accommodating a wide range of seminars, presentations, lectures and other scientifically oriented events.
The establishment of a thematic museum, exhibition halls and other public display venues which shall be destined to promote the dispersion of knowledge in the globes of sciences, technology and culture.
Keywords and matching areas: