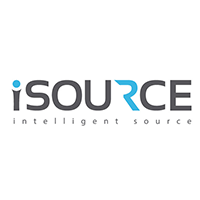 iSource Ltd.
Looking for Partnership
Looking for Extra EU Funds
About Me
iSource is IT company based in Macedonia founded in 2010. iSource team has worked on projects with local clients and all over the world such as: Australia, UK, Canada, Netherlands, Denmark, Ukraine, Turkey, Israel.
Offices: Bitola and Skopje
Number of employees: 35
Services:
- Web Design and Development
- Mobile App Design and Development
- Game Design & Development
- 3D Modeling, Visualisation & Animation
- Online Marketing
- Graphic Design and Branding
- Architectural CAD Services
Facts:
- More than 150 clients
- More than 200 completed projects
Membership:
- Part of the consultant's team of European Bank for Reconstruction and Development (EBRD);
- Macedonia 2025 - iSource advises and inspires Macedonian entrepreneurs to develop their businesses and explore new markets
- Macedonian Chamber of Information and Communication Technologies (MASIT)
- One of the Founders of Cluster for improving the export of IT services established by Swiss Agency SIPPO in Macedonia.
Associates:
- Faculty of Computer Science and Engineering (FINKI) Skopje;
- Faculty of information and communication technologies (FIKT) Bitola;
- High school academy for business administration (SABA) Skopje.
So far iSource has established cooperation on projects with different organizations from Macedonia and worldwide :
- State Agency for employment of Macedonia – EU twinning project, part of training program aiming to upgrade the skills and technical capabilities of registered unemployed persons in IT;
- CEFE Macedonia – US Embassy funded project-Why go abroad when you can stay and invest in Macedonia?;
- Faculty of information and communication technologies Bitola – internship program and program for mentoring students on IT ;
Keywords and matching areas:
Ideas in Progress
Education and Training
Erasmus+
Youth Workers
Video Games
Looking urgently for APPLICANT organization of K2 project Erasmus plus program. Types of organization: Gaming company, Social Enterprise, Non profit organization working in the field of social entrepreneurship. One of the key challenges that potential and existing social entrepreneurs face with is missing relevant business skills, especially for access to alternative sources of financing tha ...
Municipality of Bitola, Macedonia (FYROM)
3 years ago
Accelerators
Entrepreneurship and SMEs
Start Up
Capacity Building
IT
Education and Training
Erasmus+
Main goal of the project will be to create IT young entrepreneurs on one side and equip young people with employability IT skills and knowledge (software development) on the other side thus contributing to entrepreneurship development and creating new job places. We are looking for coordinator (applicant) organization of the project, as well as 2 partner organizations. Coordinator: SME, Trai ...
Municipality of Bitola, Macedonia (FYROM)
3 years ago
Entrepreneurship and SMEs
Innovation
Technology Transfer
Education and Training
Erasmus+
Creative Industries
Video Games
COSME
Horizon2020
IPA CBC
iSource is I.T. company based in Macedonia founded in 2009. We are open for collaboration on joint project proposals in the IT industry in different EU funded programs: Erasmus+, Cosme, Horizon 2020, BalkanMed, IPA CBC, etc. as well as other sources of support. Our field of interests are: entrepreneurship, IT education and training, technology transfer and innovation, game design and develop ...
Municipality of Bitola, Macedonia (FYROM)
3 years ago