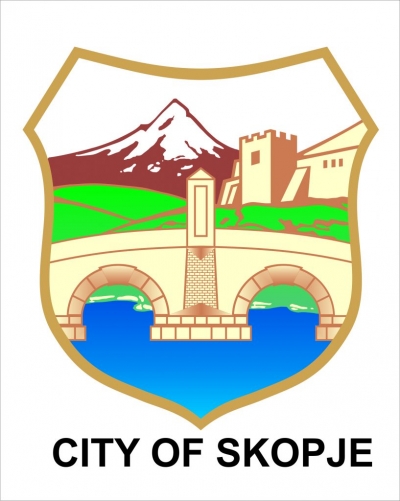 City of Skopje
Looking for Partnership
Looking for Extra EU Funds
About Me
The Administration of the City of Skopje is represented by 20 Departments, 69 Units with more than 500 employees.
The Department of Environment, Water and Soil Pollution Prevention and Protection Unit.
The constantly increasing pollution of the environment has been one of the greatest concerns the general public in the last decade. Water and soil pollutants represent two major categories of environmental pollution. Water- and soil-polluting substances are often due to man-made wastes such as household garbage, manufacturing and agricultural wastes, fertilizers used by farmers, oil spills, and radioactive materials. Polluted water and soil represent a serious threat to the citizens and other organisms. Water pollution can contribute to soil pollution and vice versa. Water is a scarce and essential natural resource. Conserving and maintaining water quality is especially important in our city. Preventing or reducing water pollution protects our water quality and is essential to maintaining the health of our environment and our own quality of life. Industry is only one source of water pollution. Other sources include sewage treatment plants, households, streets and footpaths.
We are responsible for protecting Skopje's land and groundwater from pollution and waste by: monitoring and implementing laws and other regulations in the field of water and soil protection; monitoring the quality of drinking water, implementing measures for sustainable use of drinking water sources, monitoring the condition of groundwater and surface waters intended for drinking and bathing, monitoring the bathing zones in the area of ​​the City of Skopje; maintaining a register of wells for commercial purposes; maintaining a Cadastre of water and soil pollutants, monitoring the quality of wastewater within the preparatory works for construction of a treatment plants; monitoring the operation of the constructed treatment plants; protection from floods, erosion and torrents, soil pollution monitoring and proposing measures for rehabilitation and reclamation of former landfills; proposing and implementing measures for rehabilitation of contaminated areas; identification of erosive areas and areas endangered by erosion on the territory of the City of Skopje and their borders and proposes to the Council of the City of Skopje to determine the boundaries of these areas; implementing international projects in the field of water and soil pollution prevention and protection.
Keywords and matching areas:
Favourite Calls

Biodiversity
Rural Development
Innovation
Environment
Gender Equality
Aerospace Technology
Water Resource Management
Climate Sciences
Research
Pollution
ExpectedOutcome:In support of the implementation of the Green Deal and the biodiversity strategy, a successful proposal will improve the knowledge to restore ecosystems and halt biodiversity loss, in particular Destination 'Biodiversity and ecosystem services' impact "Biodiversity in Europe is back on a path of recovery by 2030; ecosystems and the...
Deadline Oct 6, 2021
- 13 days