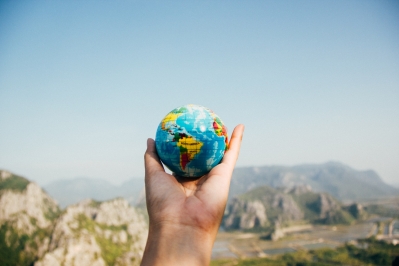 Ioanna A
Looking for Partnership
Looking for Extra EU Funds
About Me
Ioanna is a trained lawyer and has practiced with the Anti-Drugs Policy Unit of the European Commission's DG Migration and Home Affairs, in Brussels and the UNHCR, in Nicosia. Ioanna has experience in security intelligence analysis and threat evaluation relating to terrorism, insurgency and military conflicts in the MENA region, and has expertise in project development, management and coordination. She holds a Bachelor degree in Law from the National and Kapodistrian University of Athens, Greece, an in European Law from Utrecht University, The Netherlands, and an MA in Political Science with specialisation in International Relations from the University of Cyprus. Her interests and background include human rights, racism and discrimination, social inclusion, migration, and governance and security.
Conctact me at
Keywords and matching areas:
Ideas in Progress
International Cooperation
Justice
Adult Learning
SYNTHESIS Center for Research and Education is looking for partnerships under the call "Prevent Radicalization"
Nicosia, Cyprus
3 years ago
Enterprise and Industry
Entrepreneurship and SMEs
Adult Learning
Social Bonds are use of proceeds bonds that raise funds for new and existing projects with positive social outcomes. Social Bonds are any type of bond instrument where the proceeds will be exclusively applied to finance or refinance in part or in full new and/or existing eligible Social Projects. Although social bonds have a tremendous potential for social impact, his new instrument is not well...
Nicosia, Cyprus
3 years ago
Disadvantaged People
Adult Learning
Arts Education
We are looking for partners for a KA2 project on Disability Awareness and Empowerment through Arts. For more information, please contact me.
Nicosia, Cyprus
3 years ago