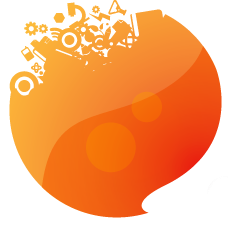 EGInA - European Grants International Academy
About Me
The European Grants International Academy Srls is a training center and consultancy body, operating in the field of EU projects and grants. The company has been founded by a team of project managers with long-term experience in the preparation, submission and implementation of project proposals, as well as in the coordination of international partnerships and the administrative and financial management of actions at local, national and EU level.
We are located in Foligno, in the Umbria Region (1,30h far from Rome by train), and we operate within a wide and consolidated network of public and private bodies, providing high-quality services and consultancy in different fields.
We are accredited at the Umbria Region as a training agency for the implementation of training activities funded by the European Social Fund.
Keywords and matching areas:
Ideas in Progress
Education, Training Centre or School
Adult Learning
Erasmus+
Digital Culture
Technical Writing
Digital Society
Target audience The course is addressed to adult education trainers and teachers, e-facilitators, project managers, researchers and all actors (digital competence centers, SMEs, NGOs, VET providers, universities, public entities etc.) interested in applying for Erasmus+ KA2 Strategic Partnerships project funding to improve the educational experience and digital skills of adult learners. Stra ...
06034 Foligno, Province of Perugia, Italy
3 months ago
Education, Training Centre or School
Sports
Adult Learning
Lifelong Learning
Dear all, we are currently setting up a consortium to apply for the next call for proposal: exchanges and mobility in sport (EAC/S23/2019). We are looking for road cycling clubs from all over the world who are interested in participating in exchange and international training activities. If you are interested, get in contact before the 28th of June 2019 Best regards
06034 Foligno, Province of Perugia, Italy
3 months ago