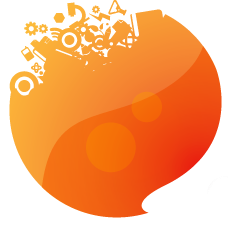 EGInA - European Grants International Academy
About Me
The European Grants International Academy Srls is a training center and consultancy body, operating in the field of EU projects and grants. The company has been founded by a team of project managers with long-term experience in the preparation, submission and implementation of project proposals, as well as in the coordination of international partnerships and the administrative and financial management of actions at local, national and EU level.
We are located in Foligno, in the Umbria Region (1,30h far from Rome by train), and we operate within a wide and consolidated network of public and private bodies, providing high-quality services and consultancy in different fields.
We are accredited at the Umbria Region as a training agency for the implementation of training activities funded by the European Social Fund.
Keywords and matching areas:
Ideas in Progress
Education, Training Centre or School
Social Innovation
Waste Management
Sustainable Development
Environmental protection
Education and Training
Digital Society
After a one-year break due to the pandemic, the Social Hackathon Umbria intends to celebrate its fifth anniversary with a major digital co-creation event focused on the 17 UN Sustainable Development Goals and shared with Fertitecnica Colfiorito and FAO, the UN Food and Agriculture Organization.   #SHU2021 foresees a four-day Hackathon, Workshops, Exhibitions and Laboratories, next 1-4 July 202 ...
06034 Foligno, Province of Perugia, Italy
2 months ago
Education, Training Centre or School
Adult Learning
Erasmus+
Lifelong Learning
Digital Culture
Technical Writing
Digital Society
EGInA is a training agency accredited at the Umbria Region (Italy) for the provision of initial, continuous and permanent vocational training. We receive international students, teachers and trainers during the whole year. Courses are offered in three different editions and with different formats. Each course is structured so that it is possible to attend the basic level (20 hours in 7 days) or ...
06034 Foligno, Province of Perugia, Italy
1 year ago