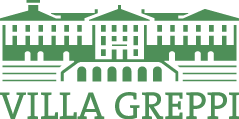 Consorzio Brianteo Villa Greppi
Looking for Partnership
About Me
Established in 1970, Consorzio Brianteo Villa Greppi is an Italian Public Body and its associates are 14 local municipalities (based in Lombardy Region).
Its mission is to promote continuing vocational training, organize and manage cultural activities together with associations, institutions and schools, preserve and enhance cultural heritage, organize supporting services for educational initiatives.
It is the owner of Villa Greppi, a classic mansion with high historical and cultural value, built at the beginning of XIX century. Most of the activities are realized in the mansion, as well as in properties belonging to the Consorzio's associates.
Among its objectives, it has the promotion of the territory and the management of cultural activities on the area. It has an active network with primary and secondary schools involving over students and over 30 civil society associations and cultural organizations.
It has strong experiences in production and organization of high quality cultural activities for different target groups (children, students, young people and other publics), in different fields like remembrance, visual arts, performing arts and theater, cinema, music, conferences and exhibitions.
Keywords and matching areas: