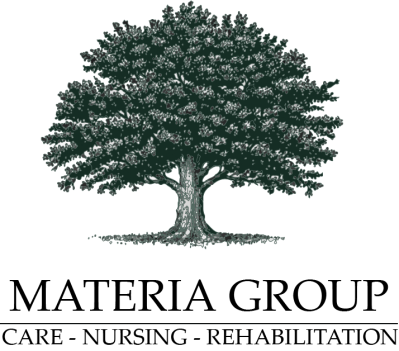 Agecare (Cyprus) Ltd
Looking for Partnership
About Me
Profile and activities
Materia Group is a private sector, multi-shareholder social enterprise, based in Nicosia, Cyprus (registered SME). Materia's vision is the improvement of the quality of life of older adults living in Cyprus. The mission is to provide a diverse range of Care, Nursing and Rehabilitation Services to the older population, whether in the clients' own home, or in Materia's 24hour care units, either as residents, short-term stay clients, daycare clients or outpatients. Services include: physiotherapy, cognitive enhancement therapy, art therapy, speech therapy, occupational therapy, assistive technology support, nutritional counselling, home-care, psycho-social support and counselling, caregiver training programs, transportation services for people with mobility problems and others. Management and Operations team is based on an interdisciplinary approach, aiming at providing the best value services for end user and their families. Materia is also a recognized training center for health and social sciences students from all universities in Nicosia, and has a growing research department specializing in EU funded projects relating to Aging, disability, public health and social inclusion.
Partner role
Having experience resulting from our participation in Erasmus+, EEA Grants, AAL and Horizon 2020 projects, and being one of the few end-user organizations in Cyprus that are experienced in EU projects, Materia Group can provide a valuable contribution to European projects. More specifically, MATERIA Group has the expertise to undertake the following tasks and packages (as an end-user organization):
User requirements and co-design methodologies: knowledge and capacity on collecting data from all stakeholders (healthcare professionals, older adults, family caregivers, family members, commercial stakeholders) so as to receive their feedback in terms of user acceptability, interface handling, overall experience, perceived benefit, intention of using in the future and other aspects of user requirements.
Ethical and legal issues: Emphasis on ethics is inherent in Materia operations, since as an end-user organisation, it is directly in touch with older adults and their families. Materia Group is familiar with the national and European ethical guidelines and issues that need to be taken into consideration during the testing of a product according to the different needs of the target group.
Protocol, Planning and Implementation of Trial/Pilot phase: Materia Group has experience in identifying and recruiting eligible participants (according to project criteria) and in planning and implementing the pilot/trial phases in order to collect feedback to adjust and develop the product according to the target groups' needs and requirements (UCD methodology) and with respect to the 3 deadlines. We particularly enjoy the extensive collaboration with technical partners which is essential for these tasks.
Creating and implementing the evaluation framework: Materia Group has the skills and experience in developing and implementing the evaluation process, in order to ensure the acquisition of valid and reliable results and maximize the possibility of commercialization of the final product. Our team has extensive research and academic background to support the design of the evaluation plan, using both qualitative and quantitative, standardized and non-standardized tools and scales, as well as the analysis of results using a wide range of tools and methods such as thematic analysis, statistical analyses through SPSS, etc.
Dissemination and Networking: Through its participation in various EU, national and local projects, as well as through the provision of its core business as a service provider, Materia Group has developed a well-established network, through which it can contribute to distributing the aims and results of the project, and contribute in wide-reaching impact within National and European level through various channels.
Participation in EU projects
Erasmus+ - HERO KA204-0C583C55 - Training program in elderly care and infectious disease prevention for the integration of refugees from the Middle Eastern and African countries in western society. (Materia Group, Cyprus, Coordinator)
Erasmus+ - Digi-Ageing KA202-F0C9DA74 - Digi-Ageing – overcoming Loneliness (Hafelekar, Austria, Coordinator)  Erasmus+ - Health Care ID: KA202-CF624EEA (Europcare GmbH, Germany, Coordinator)
Horizon 2020 - FRAILSAFE PHC-21-2015-69 PHC690140 - Understanding and Preventing Frailty. (University of Patras, Greece, Coordinator)
AAL programme-COCARE aal-2020-7-145-CP - A comprehensive concept for healthy aging supported by digital solutions across the geriatric Continuum-of-Care (COC) (Dividat, Switzerland, Coordinator)
AAL programme – GUIDed aal-2019-6-190-CP - Assisted living and social interaction platform. (Materia Group, Cyprus, Coordinator)
AAL programme – ReMember-Me aal-2019-6-188-CP - Smart assistant to prevent and detect cognitive decline, promote cognitive function and social inclusion among older adults (Materia Group, Cyprus, Coordinator)
AAL programme – iCan 2019-6-182-CP - ICT-based assistant for everyday life. (GeoImaging Ltd, Nicosia, Cyprus, Coordinator)  AAL programme - FrAAgile AAL/0218/0008- Platform for detecting and preventing frailty and falls (Ideable solutions, SL, Spain coordinator)
AAL programme - IOANNA AAL/0217/077- ICT-based solutions for everyday facilitations in shopping management and navigation. (GeoImaging Ltd, Nicosia, Cyprus, coordinator)
AAL programme - STAGE ΚΟΙΝΑ/ΑΑL/0215/01– Streaming of Theatre and Arts for old Age Entertainment (National Research Council, Rome, Italy coordinator)
AAL programme – Many-Me ΚΟΙΝΑ/ΑΑL/0216/04 - Social Interactive Care System to support the wellbeing of people living with dementia - (MOB, Rotterdam, The Netherlands coordinator)
AAL programme – MEDGUIDE KOINA/AAL/2016/052- ICT Integrated System for Coordinated Polypharmacy Management in Elders with Dementia - (Connected Care Services , The Netherlands coordinator)
Erasmus+ - KA1 "YOUTH EMPOWERMENT by LEARNING how to truly CARE for OLDER people"- "YELCO".
Keywords and matching areas:
Ideas in Progress
Health Care
E-Health
Mental health
Looking to join a collaboration or create an idea regarding research and development and technology for vulnerable groups (older adults, people with disabilities, etc.)