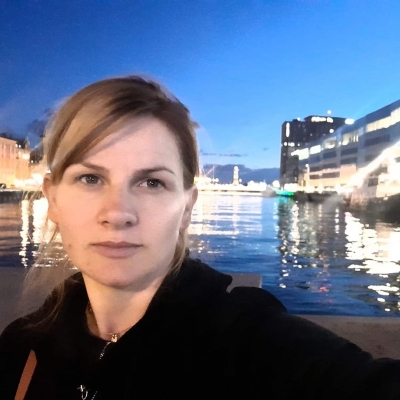 Elona Jushi
Looking for Partnership
Looking for Consultant
Looking for Extra EU Funds
About Me
Dear Mr/Mrs,
I have always been interested in being part or working for foreign associations/companies/institutes.
Based on my experience, the stage of my life, my knowledge and my perseverance what you offer, sounds really attractive to ;
I am good at managing, that's why I am sure this opportunity is a good inspiration for me. This is the perfect time after getting my Italian documents, attending TEFL courses, participating in seminars organized by Cambridge Assessment English in Italy and contacting people worldwide. I am certified by it too for all the seminars I have participated.
I have a Master Degree in Business Administration – branch Project Manager. I am certified as Teaching English Internationationally by Bridge Education _ titled Master Certification by Bridge Education Group in Denver, Colorado.
I am certified as a Participant in seminars organized by Cambridge University in Italy. I have bright knowledge on computer skills programs / basic programs/financial programs. I have been teaching English to all agegroups and levels since 2006, so for fourteen years.
In my opinion, the fact that my family is well prepared (children's ages) to allow me moving, working, going on in my career is another ;
I have been part of Kurbin Municipality as Environment Specialist, Financial Specialist and Financial Director for 12 years. I interrupted working in Albanian Administration some months ago for getting specializations and attemptions (mentioned during my application) so I know Albanian Law and I am well informed on the way/rules/laws institutions ;
Combying my willness to be part of you, my experience, my skills, my abilities and my education you will gate the right solution to fulfill the position with fresh and successful possibility to go ahead on your organization.

I would be glad to recieve one invitation for further. I would be thankful if you give me the opportunity/chance to contribute on improving my country.
There is much to do, but being supported by you I can do a little.
Best regards
Elona Jushi
Keywords and matching areas:
Ideas in Progress
Enterprise and Industry
European Union
Translation
Article Writing
Name: Elona Surname: Jushi Place of birth: Laç, Kruje Hometown: Laç, Alba Adriatica, Italy Tel. What's app contact: 0684991710 Education: • I have been graduated with perfect results at high school in Laç Kurbin in the period of time 1998 – 2002. • I have...
Alba Adriatica, Italy
2 years ago