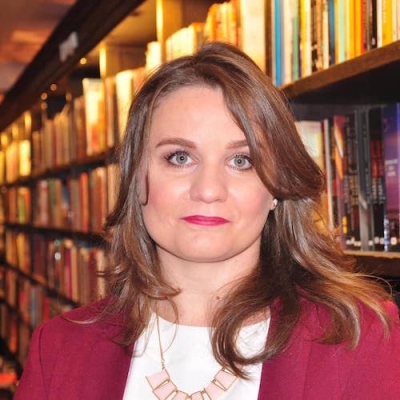 Renata Frade
Looking for Partnership
Looking for Extra EU Funds
About Me
Doctoral candidate in Information and Communication in Digital Platforms - DeCa/DigiMedia/Universidade de Aveiro (tech feminism thesis).
Cátedra Oscar Sala/ Instituto de Estudos Avançados/USP researcher.
Transmedia researcher, consultant and professor of transmedia since 2008 (Transmedia course at Massachusetts Institute of Technology, MediaLab) and New Media course (Stanford Graduate School of Business).
Speaker, professor and content producer on women's activism in technology since 2015 (keynote speaker at Gartner international symposium, Girls in Tech Brazil, ThoughtWorks, professor at Universidade Anhembi Morumbi, Mídia Ninja columnist etc).
Storytelling and entrepreneurship student at Nasdaq Entrepreneurial Center (San Francisco).
IT developer (book application for children from Ziraldo and game for Canal Viva, highlighted).
Benchmark, digital ethnography and interaction design analyst and consultant since 2019.
Content producer and multiplatform campaigns for marketing, education, journalism, editorials (publishing) and corporate communication about Science and women in tech (Web Summit 2018, 2019 and 2020 for Mobile Time, Digitalks Portugal, Sanofi, Actelion, Fundação Biblioteca Nacional (Brasil), Fresenius etc.).
Published in 12 academic and fiction books.
Bachelor in Social Communication (Journalism) by Pontifícia Universidade Católica do Rio de Janeiro (PUC-Rio), Master in Literature by Universidade do Estado do Rio de Janeiro/UERJ (dissertation on publishing market approved with distinction).
Creator of LitGirlsBr, the first Brazilian multiplatform project of national authors of Brazilian literature, through the initiative O Livro Delas (Editora Rocco) was awarded the Roseli Doleski Pretto trophy by the National Literary Journeys of the University of Passo Fundo, in 2017.
She was a science and culture reporter of O Globo and Extra newspapers, and reviewer of editorial releases in Jornal do Brasil.
Keywords and matching areas: