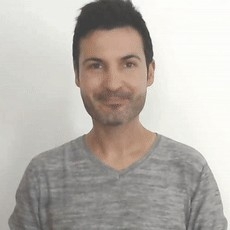 Pedro Rainho
Looking for Partnership
About Me
(Please check it in my LinkedIn account.)
(Please check it in my LinkedIn account.)
Keywords and matching areas:
Ideas in Progress
Start Up
Horizon Europe
Industrial Engineering
Internet of Things (IoT)
Bulk grocery stores have been gaining traction under the promise of reducing packages discard (environmental positive impact and currently an appreciated societal trend) by allowing users to refilling them instead. However these stores will remain niche (which is nonetheless the business model chosen by some owners) as long as scalability...
Setúbal Municipality, Portugal
1 year ago
Entrepreneurship and SMEs
Start Up
Chemicals
Horizon Europe
Project Management
Business Management
Industrial Engineering
- Looking for people with TRL 5-6 technologies/ideas who want to partner and to move it forward under the EIC Accelerator programme (EIC pilot, Horizon Europe). - I can help in preparing the application and seting-up the overall business plan. Ideally the technologies/ideas are aligned with circula...
Setúbal Municipality, Portugal
1 year ago