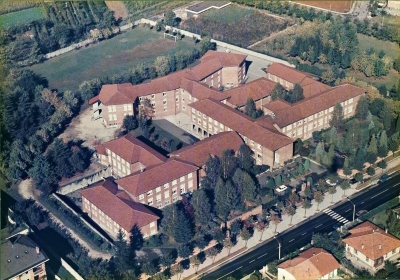 Istituto dei Sordi di Torino
Looking for Partnership
Looking for Extra EU Funds
About Me
The Turin Institution for the Deaf (Istituto dei Sordi di Torino – Fondazione Onlus) is two centuries old institution, based in north west of Italy, providing school, speech training and educational services for deaf people from childhood to adulthood.
In detail:
Special need teachers and educators service in mainstream schools (from kindergarden to university) with deaf students, in collaboration with the local social and school authorities;
Training program for multi-impaired deaf and deafblind people;
Vocational training and vocational guidance for young deaf;
Training for teachers, speech therapists and educators;
Specialized library and documentation centre for teachers and parents;
Special projects for the inclusion of deaf people in the society, including universal accessibility in museums and cultural places;
Strict cooperation with the Universities in the fields of research, language rehabilitation and social services;
Kindergarden for deaf and hearing students, with special prioject on early diagnosis of cognitive and linguistic disabilities;
Home housing for deaf adults;
Adult language classes: Italian for foreigners, English (for deaf); sign language (for all);
European projects.
Keywords and matching areas:
Ideas in Progress
Education, Training Centre or School
Minority groups
Education and Training
Adult Learning
Erasmus+
Culture and Development
Migrants and Refugees
We are looking to be included as a partner in projects dealing with deaf education, sign language teaching and acquisition, special education for disabled students, migrant and asylum seeker language education. We are experienced in EU projects and we would like to have the opportunity to work with collegues from different european countries to face the new challenge of deaf education...
Pianezza, Metropolitan City of Turin, Italy
6 years ago