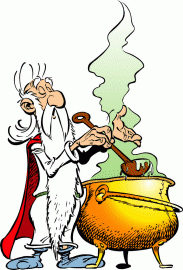 Georges Dalle
Culture and Development
International Cooperation
About Me
Award winning architect, microeconomist (MBA) specialized in project evaluation, development specialist, project manager and network manager
Ideas in Progress
Erasmus+
Culture and Development
Dear Friends, Time is running short and I would like to move one step forward. I think that the most important step is to know if, for sure, tou would like to join us in the program. 1. to check if tour organization can apply 2. check if you have the financial capability and prepare the documents; (step 1 and 2 from page 235 to page 240 of the program guide): If everything is ok you can mov ...
11024 Aosta Valley, Italy
4 years ago
Development and Cooperation
Sustainable Tourism
Sustainable Transport
Cultural heritage
Culture and Development
Interregional cooperation
I'll write on the behal of "Officine Kairos"  who owns the project idea. The objectives of Mediterranean Pearls are as follows: To promote routes and greenways that will have a positive impact on society, create opportunities for recreation and transportation while stimulating a community's economy and development. To create new opportunities for non-motorized outdoor activities, while ...
11027 Saint-Vincent, Aosta Valley, Italy
4 years ago
Sports
Education and Training
Higher Education
Erasmus+
Junior Alpine Ski Racers   Club de Ski Valtournenche is a no profit organization from Aosta Valley (North West Italy) and wants to find partner to the following idea.   Young high level skiers (age 16-21) race at international level, Junior Races, in different European countries. Their life is almost totally dedicated to their favorite sport: they arrive in the afternoon just in time t ...
11024 Aosta Valley, Italy
4 years ago