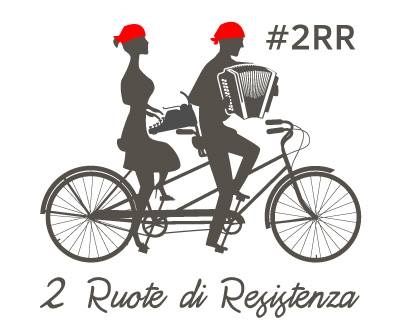 Bike Partisans
Looking for Partnership
Looking for Extra EU Funds
About Me
2 Wheels of Resistance is a project research created in 2014 by a journalist-historian and a musician-teacher, both bycicle lovers. Its aims are: to slowly explore Italy through its culture, conflicts and struggle for a change; and to share the acquired knowledge with music performance and reporting. Bycicle means: choosing sustainable mobility, endorsing public, intermodal passenger transport and light rail versus the emphasis given on private transport and high speed rail; promoting Local Economic Development; reconnecting the multi-faceted memories of a fragmented territory through oral history and musical research; looking over the dissidence dynamics taking place among the new generations, through the rediscovery of agriculture, access to land, opposition to useless and imposed Mega-Projects and to the exploitation of environmental resources.
Bycicle is politics, grassroots activism, awareness of a people's history and culture towards a sustainable future for all.
Keywords and matching areas:
Ideas in Progress
Agriculture
Biodiversity
Rural Development
Natural Resources
Sustainable Tourism
Cultural heritage
Research
Bikepartisans team means to inquire into the changes in the Susa Valley territory. The Valley, a long narrow stretch of land starting from Turin and climbing towards the Alps till the French border, is the thoroughfare par excellence. From 1343 and 1713 it was part of the five free principalities of Briançon, Queyras, Casteldelfino, Pragelato and Oulx, known as Escartons, and enjoyed an excepti ...
Turin, Metropolitan City of Turin, Italy
4 years ago