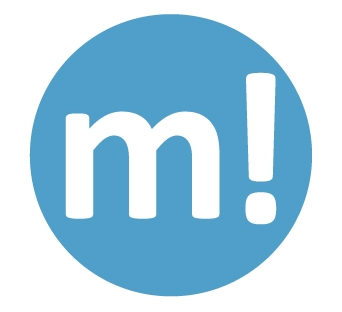 Association for Education MLADIINFO INTERNATIONAL
Looking for Partnership
Looking for Extra EU Funds
About Me
As an initiative, Mladiinfo International (www.mladiinfo.eu / www.mladiinfo.net) promotes and mediates the communication between young people, students, professors, researchers, university officials, youth NGOs and all those involved in the educational process in Europe and worldwide. Dedicated to youth, their problems and needs from the very beginning, Mladiinfo undertook numerous activities promoting and enhancing free education, communication, media and journalism etc. These projects involve activities for promoting cooperation between universities on national and international level as well as providing support for various exchange activities and work experience possibilities for youth. Moreover, Mladiinfo International through its activities has always been aiming to offer a platform for youth facilitating their efforts for exchanging ideas and experience.
The portal www.mladiinfo.eu was created in 2008 by a group of young Macedonians motivated by their own positive international experiences, who committed themselves to helping other young people improve their education, meet new cultures and develop their skills through experience. Mladiinfo came into existence as a solution to the lack of access to information. Therefore, the website provides edited information on formal and informal education, volunteering, internship and job vacancies that can help youth gain priceless skills and knowledge for free, increasing their employability and prospects for the future.
What started as a spark spread into a cross-border fire as www.mladiinfo.eu became a reference portal that provides reliable information and interactively contributes to the transfer of knowledge. Furthermore with the establishment of an info center in Skopje and Mladiinfo daughter organizations in Slovakia, Czech Republic, Montenegro, Slovenia, Poland, Croatia and Albania we gave Mladiinfo a face in Central and Southeast Europe.
Vision
To aid respective young individuals in developing personally and increasing their independence so that they could become more active agents in the society and thus transform it, which will make them more prepared for the forthcoming challenges they might face in the future.
Our mission
To help the young people from the world that need a particular support to fulfill their educational potential as they are challenged by many educational disadvantages caused by either personal, social, cultural or economic circumstances.
Our main goals
To raise awareness amongst young people from the world about available educational opportunities and how these can be accessed to enable them to be fully integrated in the society.
To improve young people's key skills to empower them to apply for different educational programs, training courses, conferences, internships and to improve their entrepreneurship, employability and provide information that helps people become more employable.
To provide the space for the young people where they could prepare for the active role in the society.
Keywords and matching areas:
Ideas in Progress
Education and Training
Erasmus+
Youth Exchanges
European Voluntary Services
Lifelong Learning
Youth Workers
Europe for Citizens
Transnational cooperation
International Project Management
Article Writing
We are looking for establishing partnerships on European projects in the fields of: youth, youth information and media, youth empowerment, digital technologies, non-formal education, diversity and intercultural dialogue.
Gazi Baba, Skopje, Macedonia (FYROM)
3 years ago