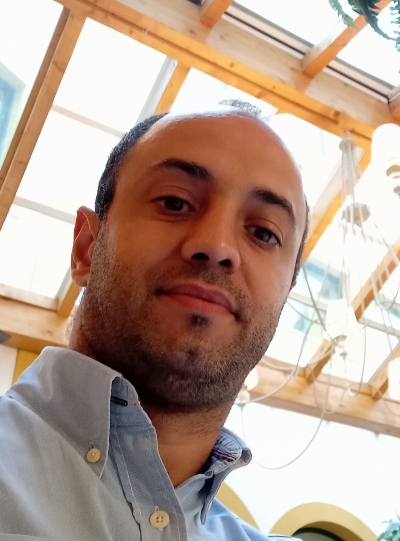 Artur Santos
Looking for Partnership
Looking for Extra EU Funds
About Me
I'm a Researcher from the Centre of Interdisciplinary Studies of the century XX from the University of Coimbra.
Former vice-president of Vila Nova de Poiares municipality - responsalbe for the areas of sport, youth, associativism, education, health, social action, environment, forest and entrepreneurship.
Collaborator with several local NGO's and Sport Clubs for national and international funding programs.
PhD in Sport Sciences
Post-graduation in Autarchy Financial Management
Post-graduation on Positive Parenthood - Nordic Model
We have as promotor a Project in Erasmus Sport -Small partnerships (2021-2022), other project of Europe Solidarity Corps (the 2021-2022), EEA grants (fight against climate changes -2021-2022).
We have other projects financed by national programs (modernization of vehicles, construction of industrial area, rehabilitation of health center, school, and municipal market).
We are following calls Europe for Citizens, Erasmus, Green Deal, Interreg,EEA Among others.
I'm highly responsive, collaborative and responsable. My network is diverse, not only local but also at international level. Since in Poiares we develop twinning with Douchy-les-Mines (France), Miélec (Poland), Maio (Cape Verde), Lichinga (Moçambique). At national level we make part of the National Association of Municipalities of National Road 2, Intermunicipal Network for development and Cooperation, National Association of Villages and Cities of Ceramics, among others.
Moreover due to my researcher experience I had develop several national and international contacts. The University of Coimbra has very interest to participate in diverse calls and projects, mainly those that allow research and action.
Keywords and matching areas:
Ideas in Progress
Education and Training
Youth Exchanges
We are looking for partners for the following project: The idea is to develop several bootcamps (one by country) where it is: Foster the ways that the youth have to intervein and have a active participion on public policies; Discussion about national yout strategies and the connection with the EU Youth Strategy 2019-2027; Sharing experiences of ERASM...
Vila Nova de Poiares, Portugal
1 year ago
Energy Efficiency
Renewable Energy
Education and Training
The idea it's to develop a international network for public efficiency energy, promoting the energy development in underdeveloped countries, such as African ones.
Vila Nova de Poiares, Portugal
2 years ago