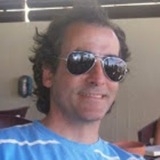 About Me
>>> Not yet added!
Ideas in Progress
Clusters
Entrepreneurship and SMEs
Innovation
Social Innovation
Social Affaires and Inclusion
Creating a Strategic Network for MedicalTourism Health Innovation, eHalth,,, Active Ageing, Social Inclusion Urban Innovation Healthy Habitat " Healthy Habitat- architecture beyond form" in order to make healthy spaces whether housing, employment and leisure. Our mission is to bring health, happiness...
Viseu, Portugal
6 years ago