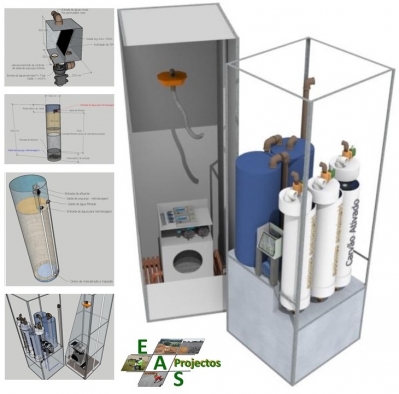 Artur Danilo Unipessoal LDA
Looking for Extra EU Funds
About Me
EAS Projetos is an Environmental Engineering StartUp with a mechatronic engineer, socioologist, programmer and engineering students in its team. Our project for which we seek investment and help is revolutionary, as it intends to install our water treatment and reuse machine throughout the European Union.
Our 450 kg equipment occupies 2 square meters and has the capacity to treat 15000 liters per day (80% of the reference operating volume) with a recovery of thermal energy. Computational tests show a 2/3 reduction in operating costs
Keywords and matching areas:
Ideas in Progress
Enterprise and Industry
Innovation
Raw Materials
Energy Efficiency
Eco-Innovation
Environment
Sustainable Development
Environmental protection
Smart Cities
Industrial Design
We developed equipment based on technologies present in academia and industry and thinking in a way to make it cheaper and make its use affordable both in price and in logistics. Our equipment has automation based on Arduino and Raspberry, sensors and actuators of that segment, in addition to applying in a compact design, the traditional technologies necessary in the pre-treatment. ...
Seixal, Portugal
2 years ago