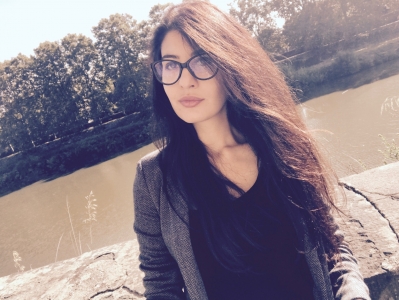 Ani Asatrian
ENPI CBC
Horizon2020
About Me
A vast experiance in managing the IFI projects and the project proposal writng in the frame of EC porvided funding programs such as: Horizon2020, Erasmus, ENI CBC, Creative Europe, Justice, Security Fund, ;
I am Ani Asatrian. Originally I come from Armenia, Yerevan. Cureently living and working in Italy, Torino.
After receiving my Bachelor's degree from Yerevan State University in 2010, Department of Radio-Physics I continued my education in American University of Armenia (Master's degree in Industrial Engineering and Systems Management). Studies have included courses in Business Administration, Financial Management, Operations Research, Economics (microeconomics and macroeconomics), Statistics and Computer Science. In 2012 after graduating from AUA started I started my work career as a Contracts Manager/Economist, lately as a Procurement Specialist. During 4 years of continues working experience I had developed professionalism in the Management of the contracts and Loan Projectsfinanced by international financial institutions (IFI), such as: ADB, WB, EBRD, Kfw.
During the last years I enriched my professional and educational background by studying two masters' degrees: the "International Master in Public Procurement Management" at the University of Rome Tor Vergata (Rome, Italy) and the "Master's degree in European Project Planning and Management" in Pixel International Training Center (Florence, Italy). From 2017 I started my Career as EU Project propsal writer and manager by working in the frame of different funding programs (FP7, Horizon 2020, Interreg Programms, etc.) for various Italian consulting companies.
I speak 5 languages: Armenian, Russian, English, Italian and Spanish