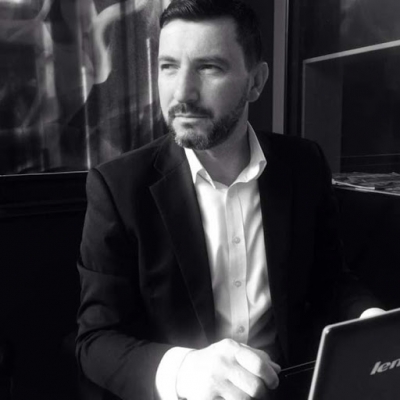 The Balkan Forum
Looking for Partnership
Looking for Extra EU Funds
About Me
The Balkan Forum is a regional, multisector platform designed to advance sustainable cross-border dialogue and create a shared regional vision and agenda for cooperative action in the Balkan region based on economic development, democratic values, and the rule of law. We highlight good practices of regional cooperation to policy discussions and promote existing efforts to connect grassroots initiatives, knowledge, and successes to the decision-making levels that are responsible for policymaking and regional and/or EU integration. We adopt a positive approach as the guiding principle for our activities; rather than re-emphasizing the problems that have divided the Balkan populations for many years now, we focus heavily on the positive elements that unite them, including celebrating the diversity and highlighting shared aspirations and values of our societies.
Geographic focus: Albania, Bosnia and Herzegovina, Croatia, Greece, Kosovo, Montenegro, North Macedonia, ;
Thematic Pillars: Education, Energy, Tourism, Labor Market/Human Capital.
Partnership/collaboration:
We partner/interact on regular basis with civil society actors in the Balkan region including youth, media and journalists, experts, academia, public officials, donors, international organizations, business actors, and ;
Civil society: In July 2018, we lead the establishment of the Civil Society Platform for Democracy and Human Rights (CSP), a diverse, regional network of currently 35 civil society actors from Albania, BiH, Kosovo, Montenegro, North Macedonia, Serbia, committed towards assuming greater responsibility for holding our governments accountable for implementing recommendations from the Berlin Process Summits and meeting EU integration criteria. Since its establishment, CSP presented a Common Position at the London Summit in 2018, and a Manifesto for the Poznań Summit in 2019. CSP is conducting research/analysis, and aims to establish a baseline that helps the platform and other actors to monitor the progress made by the WB countries as part of the Berlin Process (particularly since WB summits held London in 2018 and Poznań in 2019), and in meeting EU integration criteria.

Media. In cooperation with a select number of reputable journalists/media professionals and editors in the countries of our geographic focus, we are working to advance regional cooperation of media in the Balkans region, through internships and mentoring for young journalists, and through conferences and co-production of content. Our activities highlight the advantages of economic cooperation between the countries in the Balkans, and also focus on media freedom, objective and professional reporting, investigative journalism, disinformation, hate speech and nationalist rhetoric.

Diaspora. We started exploring the possibilities on how can diaspora constructively engage in inter-diaspora dialogue and cooperation, and contribute to the advancement of democratic and socio-economic development of the region.

Youth. In addition to working with young people, and providing them with internship and capacity building, in 2019 we have established Youth/Education Cooperation Fund to work with and specifically support informal youth groups.
Keywords and matching areas:
Ideas in Progress
Capacity Building
Renewable Energy
Tourism
Higher Education
Cross-border cooperation
Partnership Management
Regional (cross-border) partnership and cooperation on our thematic areas: education, energy, human capital/labor market, tourism, as well as on media, inter-diaspora, youth, Berlin Process.