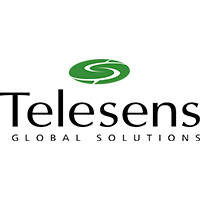 Telesens
Looking for Partnership
Looking for Extra EU Funds
About Me
Telesens is a developer and provider of enterprise level software products and solutions. Company has its own telecom software suite with exclusive intellectual property rights to every own product. Most known solution from Telesens is Interconnect Billing. We also provide custom software development services, outsourcing and integration solutions.
We are permanently working on the development of new products and innovative solutions. Recently, Telesens applied to the call for SME Instrument Phase 1 in Horizon 2020 with Multi-purpose secure messaging platform for IoT/E applications with "data protection by default" and got Seal of Excelence.
Telesens is open for partnership, cooperation or any discussion as to new innovative projects or products in telecommunication, IoT, blockchain or other areas. We also open for discussion in case you need in partner for software development starting from MVP up to full platform.
Keywords and matching areas:
Ideas in Progress
IT
IT Applications
Mobile technology
Open Source
Business Development
Internet of Things (IoT)
The Internet of Things/Everything (IoT/E) presents unprecedented challenges for IT security. Consumers want trust and with numerous IoT/E security issues discovered recently, and the various IoT/E-enabled cyber-attacks in mind, all IoT/E players have to implement counter-measures against these threats. At the same time, we can see that in Industrial IoT, the most secure and protected solutions,...
Enterprise and Industry
Entrepreneurship and SMEs
Innovation
IT
IT Applications
Mobile technology
Open Source
Internet of Things (IoT)
Blockchain
Telesens is looking for partners as a provider of expertise in the field of software development and system integration. We have own software products for telecommunications and are open to discuss innovations to implement in our products, like AI, Blockchain etc. At the same time, we are looking for partners to join the development of our Multi-purpose secure messaging platform for I...