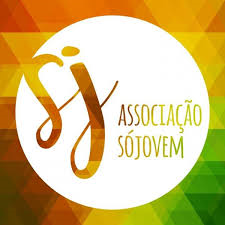 SOJOVEM
Looking for Partnership
Looking for Extra EU Funds
About Me
Sójovem Association was born in 1994 in the city of Ermesinde, about 7 km far from the city of Porto, in Portugal. The main objective is to promote social inclusion and a healthy occupation of leisure time to its associates, through educational, cultural and sporting activities. Since its origin, Sójovem has developed numerous activities aimed at the promotion of culture and sport inserted in a healthy lifestyle and with Institute of Employment and Professional Training we develop several trainig courses in areas related with entrepreneurship, culture and social inclusion for youngers with fewer opportunities.
Focused on dissemination and encouragement of sport, Sójovem has developed and organized events related to football practice and various dance workshops, camps at Easter and at the summer months in the development of occupational programmes for children and adolescents in the community of Sójovem.
The Sójovem Association is a member of the Federation of Youth Associations in Oporto district and the National Federation of Youth Associations.
The Association stood out by the participation and organization of several exchanges and international seminars bridges and partnerships with countries such as Spain, France, England, Belgium, Italy, Sweden, Lithuania, Latvia, Romania, Greece, Poland, Bulgaria, Turkey, Morocco, Algeria, Tunisia and Egypt. Sójovem was still the hostess Association of an European Voluntary Service program in which hosted, during one year, three volunteers from three different countries (Spain, France and Belgium) which assisted the Association in its activities, contributing to the enrichment of the entire surrounding community. All these activities provided the Association of great experience in the field of international relations and in the promotion and awareness of the intercultural exchange and the creation of bridges between communities from different countries.
Towards a better development of this project, the Sójovem offers employees with extensive experience in the participation and organization of activities under the Youth Programme, such as exchanges, national and international seminars and European Voluntary Service.
Keywords and matching areas:
Ideas in Progress
Web-Entrepreneurship
Capacity Building
Social Affaires and Inclusion
Sustainable Tourism
Erasmus+
Youth Exchanges
European Voluntary Services
Lifelong Learning
Youth Workers
Europe for Citizens
We are searching for projects proposals related with the field of social inclusion, entrepreneurship, youth, sport, education and training
4420-167 Gondomar, Portugal
2 years ago