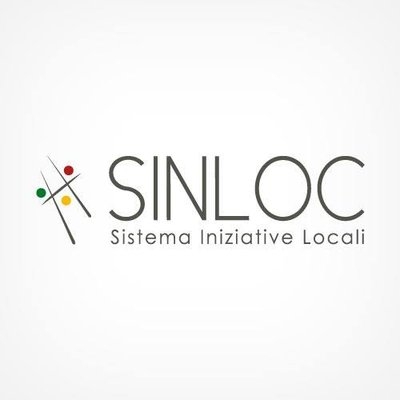 Sinloc S.p.a
Looking for Partnership
Looking for Extra EU Funds
About Me
Founded in 1981, SINLOC is an Italian leading company of the market located in Padua (north-east of Italy) for local development initiatives, operating both as economic, procedural and financial advisor, and as equity investor in PPP initiatives with a particular emphasis on social, economic and financial sustainability of projects.
Sinloc has gained long-standing experiences in the framework of ELENA Programme and Jessica Funds. Since few years Sinloc has bringing its competences and skills in the framewor of European projects funded by IEE, Horizon 2020 and Interreg
SINLOC is owned by ten of the most important Italian banking foundations and has minority and majority shareholdings in special purpose vehicles, regional development banks, asset management companies and engineering companies focused on local development.
In particular, Sinloc carries out:
Advisory activities: Sinloc operates as a strategic, economic and financial advisor, supporting decisions of Local Administrations, Institutions, Banking Foundations, private companies
Management company activities: Sinloc operates as a Management Company and/or a Technical Advisor of investment vehicles and provides activities such as investment strategy definition, project scouting, investment structuring, financial closing and monitoring
Keywords and matching areas:
Ideas in Progress
Natural Resources
Environmental protection
Sustainable Tourism
Tourism
Cultural heritage
Interregional cooperation
INTERREG
The project aims at implementing a new model of integrated and sustainable tourism as result of the discussion between private actors, policy makers at local level and community members starting from other European best practices. The focus is on the cruise sector, important part of the Mediterranean maritime and coastal tourism, under growing and with high potential for communities and territorie ...
Padova Gozzi, 35131 Padova PD, Italy
Created on 19 Dec 2018
Tourism
Cultural heritage
Cultural Management
The projects aims at identifying an integrated management model for local networks involved in slow tourism mobility, linking relevant sites with different levels of reputation from a cultural and environmental point of view. The general objective is the promotion of a type of "slow", sustainable and intermodal mobility, in order to create a strategy for the valorization of the territories invo ...
Viale della Pace, 1, 35131 Padova PD, Italy
Created on 10 Oct 2018