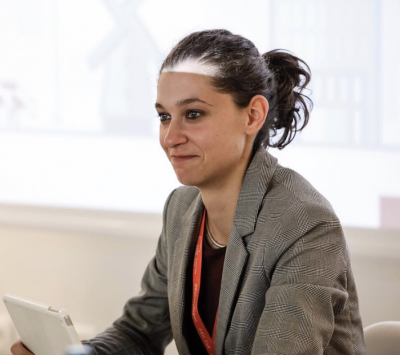 About Me
I am an experienced project manager and EU proposal writer (8+ years) with a sound background in alternative and mainstream finance, regional development and innovation in general. My focus is on creating new conncepts and expanding partnerships thorugh EU proposals, also for newcomer organisations.
I am currently following calls under HEU, Erasmus+, Interreg, Creative Europe, and LIFE programmes.
Ideas in Progress
Entrepreneurship and SMEs
Innovation
Start Up
Erasmus+
Horizon Europe
LIFE programme
INTERREG
Urban Innovative Actions
Any organisation needing a strong partner for impact/exploitation sections and/or activities related to access to finance and support to business models innvoation: look no further. Let's get in touch. I currently cooperate with: - European Crowdfunding Network () - APID Imprenditorialità Donna () Happy to explore cooperation opportunities...
Bologna, Italy
7 months ago
Entrepreneurship and SMEs
Start Up
Gender Equality
Digital Economy
Erasmus+
Cultural heritage
Horizon Europe
Crowdfunding
Business Development
INTERREG
Looking to join a partnership working on new business models (no specific business sectors, preferably culture and creativity, sustainable businesses, and startups) or in setting up proposals with a strong gender dimension (female-led entrepreneurship, skills for women in the job market)
Bologna, Italy
7 months ago