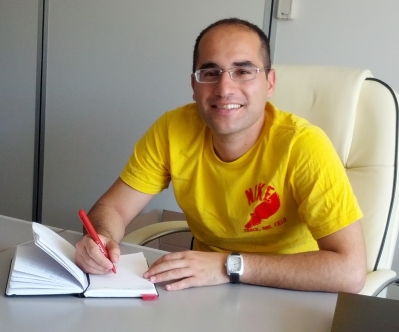 Mehdi Sheikhalishahi
Internet of Things (IoT)
IT Applications
About Me
I am a Technology Consultant & Solutions Architect in the areas of Internet of Things, Modern Web applications, and Cloud Computing.
In this complex industry, I strive to provide practical and on the ground consultation services to my clients in order to make them understand how IT industry can improve their businesses, and processes, and help them to find or develop solutions for their problems.
I provide the following services for clients of any type:
Preparation and development of competitive proposals for innovation and research

Development of scalable and secure IoT applications

Development of scalable Web and mobile applications

Deployment of applications in the clouds ( AWS)

UX/UI: Industrial Design, Faceless interactions

Data Science: Machine/Deep Learning, Big Data

IoT Sensor Design and Development

IoT Gateway Design and Development

In addition, I can provide consultation services on the aforementioned services for clients to build a scalable solution for their problem relying on other companies and consultants.
The first step in my consultation is to guide clients find their way into technologies in IT industry for their problems. Then, the next step is to identify how these technologies can be leveraged to provide solutions for their problems. Finally, the last step is the implementation phase to develop real-life solutions for problems. This step starts with requirements analysis, follows up with specification documents, turns into design, and mock-up (UX/UI), and finalise the fully-fledged solution by implementation of all components.
I use agile methodology in my work, and engage real users in the loop during the life-time of a project execution.
I can provide the knowhow of these steps for clients who ask for that.