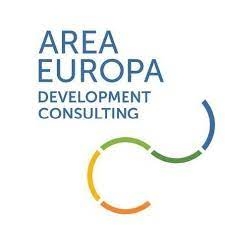 Area Europa scarl
Looking for Partnership
About Me
Area Europa is a co-operative consulting firm, established in Bologna in 1999, with the aim of promoting cooperation and social and economic development in Europe.
Its services focus on:
- project design
- project management
- technical & financial management
- business strategy and development consultancy
- event organization
- training & workshops
Thanks to the interdisciplinary team, the numerous experienced collaborators and a wide network of partners, the company offers numerous targeted services. The associates of AREA EUROPA have all international working experience and studies with an academic background, such as agronomics, business, economics, education, law, political and social sciences. They all speak more languages, e.g., English, Spanish, French, German, Portuguese and of course Italian.
We have experience in different European funding programmes: Erasmus+, Creative Europe, LIFE, Interreg, Horizon and COSME.
In addition to its role as an external technical, administrative, and financial support unit, for the past few years Area Europa has also decided to invest its knowledge, not only managerial but also thematic, to start creating cultural and scientific content for the challenges of the ecological transition.

In fact, thanks to the experience and thematic training of its members and collaborators, Area Europa is currently a direct beneficiary of a number of Erasmus+ KA2 projects concerning:
climate change
agriculture
food
circular economy
environmental sustainability
biodiversity conservation
social innovation
active citizenship

Contact us if you need any of the consulting services mentioned above or if you would like to start working with us as a partner within the European projects on the topics of common interest!
Keywords and matching areas: