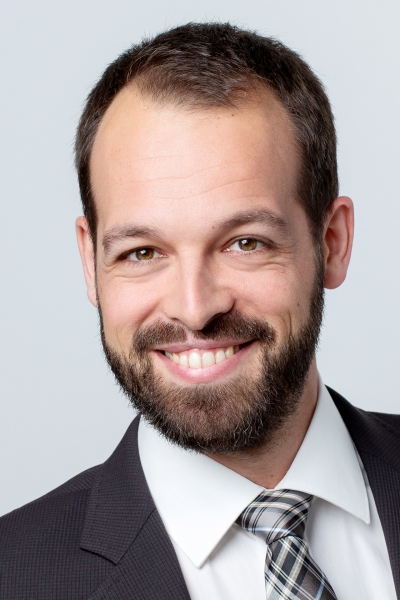 sebastian.frank
Looking for Partnership
About Me
ÖJAB (Österreichische JungArbeiterBewegung/Austrian Young Workers Movement) is a non-profit organisation, which provides students and youths with a home at their place of education, offers in-patient and mobile care and engages in the fields of education, integration, refugee relief and development cooperation.
Four main areas of operation:
Students & Youth
In 23 dormitories, ÖJAB offers young people high-quality, economically priced accommodation located near their education and training institutes. Dormitories from ÖJAB are located in Vienna, Graz, Salzburg, Eisenstadt, Krems, Mödling and Bad Gleichenberg.
Senior citizens & Care
Three residences provide a home with professional and tender care for seniors. The needs of the residents are taken into consideration sensitively. The ÖJAB nursing homes are open for everybody regardless of their financial situation. Also independent seniors without care need enjoy living there: they appreciate the medical security, good food and the company in the house and know that later it will be possible for them to be cared for without having to ;
ÖJAB home care offers care and support service for people who are not living in a seniors residence.
Education & Integration
BPI of ÖJAB (VET-Institute for professional training and development of ÖJAB) is a private school which is run by ÖJAB and officially recognised by the Austrian authorities. The school focuses primarily on technical, business and language vocational training, vocational orientation and job market integration support in Mödling (lower Austria) and Vienna.
In the "Produktionsschulen" (vocational schools) ÖJAB supports disadvantaged youths and contributes to their integration significantly. Altogether, ÖJAB qualifies around youths and adults each year in order to help them find their way to a regular working life.
Development cooperation
The focus of ÖJAB´s development cooperation is on Burkina Faso (West Africa) and on the technical vocational training.
In the capital Ouagadougou ÖJAB has a representative office and engages in different projects improving the living conditions of local people.
Main fields of activity of the department European Cooperation
In recent years, ÖJAB's European Cooperation Department has focused on the areas of migration and integration as well as young people. An additional new focus is the area geriatric care.
The projects carried out are supported by the Erasmus+ programme, the Asylum, Migration and Integration Fund (AMIF) as well as the EU-Programme for Employment and Social Innovation (EaSI). In addition to the projects listed below (some examples), ÖJAB is also involved in some Erasmus+ mobility projects.
Migration and Integration
ALMIT - Acceleration of labour market integration of immigrants through mapping of skills and trainings
Type of project: EaSI
Core idea: Creation of an innovative model to collect data on the competences of migrants and refugees and thereby support rapid integration into the labour market
Like Home
Type of project: Erasmus+ KA3
Core idea: Promoting the inclusion of newly arrived migrants and refugees in the education and training system, labour market and society of the host country
Youth
Counter Hate
Type of project: Erasmus+ KA2
Core idea: Promotion of high quality youth work aimed at providing youth workers with the necessary knowledge and tools regarding online hate speech against migrants and refugees
Youth Workers
Type of project: Erasmus+ KA2
Core idea: Advising and training of youth workers across Europe in the use of ICT tools and digital methods
Care
IAMHC - Innovative Approaches and Methods for Home Caregiver
Type of project: Erasmus+ KA2
Core idea: Creating a network between similar organisations and exchange good practice in relation to nurses and home care
Keywords and matching areas:
Ideas in Progress
Erasmus+
European Union
German
English
OEJAB is an Austrian NGO. () In recent years, OEJABs European Cooperation Department has focused on the areas of migration and integration, vocational education and training as well as young people. For this call we would like to offer our expertise in technical VET in the field of competence checks for existing skills and knowledge of third country nationals.
Wien, Österreich
1 year ago
Health Care
Asylum, Migration and Integration Fund (AMIF)
Erasmus+
Youth Workers
European Union
German
English
Looking for project consortiums where we can participate as partner organisation in "VET", "Migration and Integration", "Youth" or "Geriatric Care".
Wien, Österreich
1 year ago