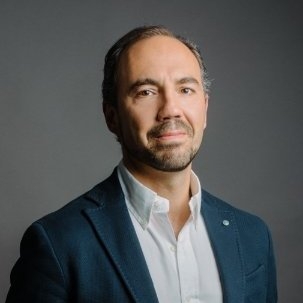 Rui A. Sousa
Looking for Partnership
Looking for Extra EU Funds
About Me
Stemmatters is a specialized regenerative medicine company addressing both development and manufacturing of biologics and cell based ;At Stemmatters we have developed capabilities in terms of stem cell banking and manufacturing. We have know-how in establishing cell banks and manufacturing cell based products.
For that, we have a well-established, focused and qualified team that covers both R&D and cGMP manufacturing stages of ATMP product life cycle. Within this scope, we have a currently running PhD project in cGMP manufacturing of secretome.
In addition, our R&D unit is developing cell & drug encapsulation technologies for which we are currently looking for co-development ;Stemmatters is currently developing cell encapsulation matrices for cell delivery and retention. For that, we have explored the chemical versatility of a highly biocompatible and chemically defined carbohydrate to rationally design novel chemical entities aimed at providing increased cell viability and specific cell functionality. The goal is to produce compounds with clinical potential that could be explored in distinct medical indications for which delivery and retention of cells is ;
Keywords and matching areas:
Ideas in Progress
Pharmaceuticals
Biotechnology
Innovation & Research
Medical Biotechnology
Clinical trials
Partners for joint product development. Focus on medical devices, ATMPs, tissue engineering and cell therapies. Matching partners to our internal cGMP manufacturing capacity, as well as partners that can leverage our biomaterials development platform for either cell or drug delivery applications. Interest in NMBP-22-2018 (i) 3D-bioprinting; (ii) stem cells seeding, recruiting, activation, fu ...
Caldelas, 4805 Caldelas, Portugal
2 years ago