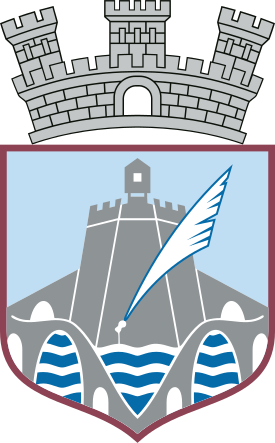 Lindita Rova / Regional Council of Gjirokaster
Looking for Partnership
Looking for Consultant
Looking for Extra EU Funds
About Me
The Regional Council of Gjirokaster is Region's local governing body provided by the Constitution of the Republic of Albania as its representative body which consists of several basic units of local government, as municipalities, that share traditional, economic, cultural and social links. The Region is the second-level units of local government, while the municipalities and communes are considered as basic units of local government.
Under the law of 2000 to improve local government, local authorities operate their activities in accordance with the principle of autonomy, liaising with the Central Government. Local government bodies are legal persons to ensure continuity of government by Regions, Municipalities and Communes.
Gjirokastra Region is one of 12 Regions, located in the south of Albania with an area of ​​2884 km2. The population of the region (according to the last census) is 72,176 inhabitants. Gjirokastra Region consists of 7 municipalities: Gjirokastra Municipality (which is also the center of the Region), Tepelena, Permeti, Këlcyra, Memaliaj, Dropulli and Libohova.
Functions:
1. Developing and implementing regional policies and their harmonization with state policies at regional level, as well as any other exclusive function given by law.
2. The Region accomplish all functions that are assigned by one or more administrative units of municipalities within its territory, under an agreement between the parties.
3. The Region shall perform those functions delegated by the Central Government, according to the Law "On the Organization and Functioning of Local Government
Keywords and matching areas:
Ideas in Progress
Regional Public Authority
Tourism
Youth Exchanges
Arts Education
Cultural heritage
Cultural Management
Performing Arts
Creative Europe
Partnership Management
Regional Council of Gjirokaster is seeking potential partners in order to collaborate in the open call of Creative Europe. The object is based on the creation of a curriculum in primary education schools on iso - polyphony (polyphony) as an element of heritage and national identity. Existing Partners so far "Municipality of Gjirokaster".
Gjirokaster, Albania
1 year ago
Regional Public Authority
Rural Development
Innovation
Sustainable Development
Environmental protection
Sustainable Tourism
Cultural heritage
Culture and Development
Digital Culture
Festivals
EU Strategy Adriatic-Ionian Region
Regional Council of Gjirokastra is interested in establishing contacts and working with potential European partners.
Gjirokaster, Albania
1 year ago