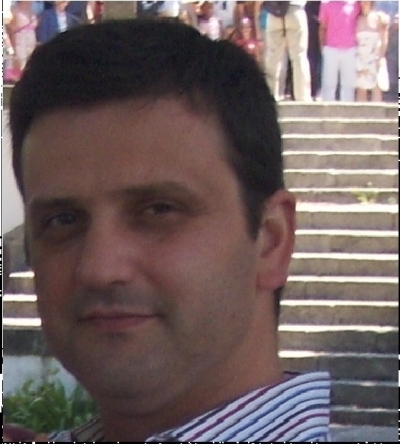 João Constâncio
Looking for Partnership
Looking for Consultant
Looking for Extra EU Funds
About Me
Responsable for the Local Development and Structural Funds Office
Degree in Clinical Psychology. Masters in Health and Clinical Psychology. Professional Certified Trainer in supporting the community.
Responsible for the Local Development and Structural Funds Office.
Experience in several European projects as a member and as coordinator.
ERASMUS+
KA2 - Cooperation for Innovation and the Exchange of Good Practices Strategic Partnerships for adult education:
iYOT - In Your Own Time!;
Mini MBA in Youth NGO Administration.
European Voluntary Service
Acreditação do SEV (Serviço Voluntário Europeu) como entidade que pode acolher e enviar jovens voluntários para outras cidades da europa.
Urbact II:
JOBTOWN: A European Network of Local Partnerships for the Advancement of Youth Employment and Opportunity
LEONARDO DA VINCI Partnerships:
Women Entrepreneurs and Mothers;
Entrepreneurial Competencies And Horizontal (Soft) Skills for Social Entrepreneurs.
Grundtvig learning partnership:
Empowerment of Families at Risk to Practice Active Citizenship;
Tell Me a Story Project;
This is Us; Our Place! Our Culture!;
RICREDI - a Receipe for International CREative DIalogue
Grundtvig Workshops
Biodiversity: Know to protect;
Sustainability: New practices, new future.
Grundtvig Senior Volunteering Projects
Pontes Ibericas
Training management within the POPH
Experience in social rehabilitation projects.
Volunteer teacher in the disciplines of Psychology at the Senior University of Gondomar.
Individual and group psychotherapist.
Experience in programming and in databases applications, Solid knowledge of Microsoft Access; Visual Basic for Applications (VBA); and Statistical Package for Social Sciences.(SPSS).
Keywords and matching areas:
Ideas in Progress
Capacity Building
Social Innovation
Social Affaires and Inclusion
Disadvantaged People
Adult Learning
European Voluntary Services
Lifelong Learning
COSME
Creative Europe
European social fund (ESF)
Interest in establishing partnerships for urban and rural integrated development on SMART and CREATIVE projects for social inclusion of disadvantaged groups.
4420-167 Gondomar, Portugal
3 years ago