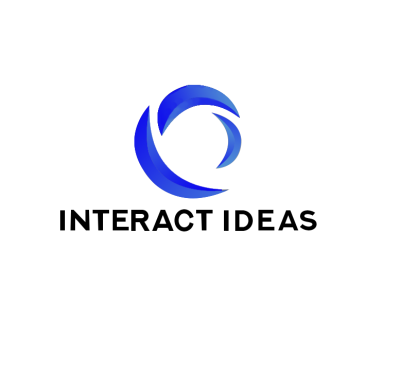 Interactideas
Looking for Partnership
Looking for Extra EU Funds
About Me
The Interactideas promotes, organises and manages work experience and educational programmes for students, Erasmus+, Internships, teaching staff, professionals and organisations.
InteractIdeas is positioned as an organization that intends to promote through partnerships with other institutions and innovation in the educational field. It is also at the level of developing innovative solutions that facilitate educational entities to implement a quality project of pedagogical innovation that facilitates the acquisition of skills and abilities adapted to the challenges of Digital Transformation. In this field, besides the intervention area of curricular level and pedagogical adaptations, InteractIdeas promotes the introduction of technologies such as Virtual Reality, Augmented Relationship and Artificial Intelligence in the field of Education. InteractIdeas develops and adapts training solutions in the field of Artificial Intelligence in different areas, learn Artificial Intelligence, learn with Artificial Intelligence and learn for Artificial Intelligence. The strong investment in the field of education and Artificial Intelligence is justified because the contexts and social, economic, cultural and political models will be for strongly changed, as never before, and it is crucial and urgent that educational entities are able to respond to these challenges. Being a topic that requires educational entities to seek partnerships that support them, InteracIdeas presents itself as a partner with capabilities in both areas, Education and Artificial Intelligence. InteractIdeas is a recent company but with a staff with more than 20 years' experience on the are of Education and Technology. So, it was created to support all the institutions that need help on such a crucial area. Combining all the experience accumulated will be able to help the institutions that want to be able in the edge of innovation in terms of education.
Keywords and matching areas:
Ideas in Progress
Erasmus+
Video Games
Work and Develops contents with Augmented Reality for Schools, a new era is upon us.
Leiria, Portugal
1 month ago
Erasmus+
Video Games
Work and Develops contents with Virtual reality for Schools, a new era is upon us.
Leiria, Portugal
1 month ago
Erasmus+
Video Games
We kindly invite you to apply for Erasmus+ and other EU projects with our agencies. As a truly European organisation, we offer to welcome your projects in Portugal – Leiria  - (for internships Erasmus +):   Our longstanding partners and collaborators have stated we are reliable, professional, and experienced partners. We have managed EU mobility and partnership projects (LLP, Leonardo da Vin ...
Leiria, Portugal
2 months ago