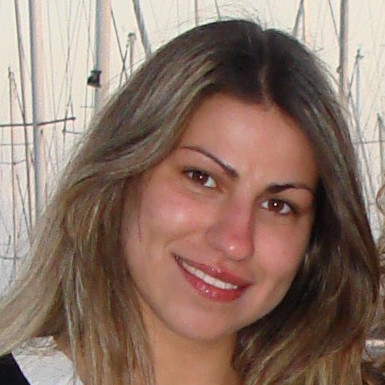 Hanna Denysyuk
Looking for Partnership
Looking for Extra EU Funds
About Me
Instituto de Telecomunicações (IT) is a private, non-profit, association of six Portuguese universities, one polytechnic, one public telecom operator and one telecom equipment manufacturer, established in 1992 with a mission to create and share scientific knowledge in telecommunications at world level and to host and tutor graduate and post-graduate students. IT earned the statute of Associated Laboratory in 2001.
IT is organized around three main sites: Aveiro, Coimbra and Lisbon with delegations in Covilhã, Leiria, Lisbon and Porto. IT hosts more than 300 (PhD holding) researchers, 7 of which are Fellows of IEEE, and 3 Fellows of the IET, 200 PhD Students and 200 MSc students.
IT expertise spans all areas of telecommunications and supporting sciences including wireless and optical communications, networks and multimedia.
IT is managed by a Board of Directors, and by Site Management ;
IT scientific activities are overseen by the Scientific Board, including all IT researchers holding a degree. The Scientific Board meets in Plenary and in Committees,
IT Work Plan and the Annual Report are discussed with the Advisory Committee, (Prof. Sir John O'Reilly, Prof. Dr. Touradj Ebrahim, Prof. Dr. Thomas Brazil) acting in a personal capacity, and together with the Accounts (after legal certification) are subsequently submitted to the General Assembly for approval.
With cutting edge laboratories and highly skilled teams, IT has been an active player in some of the major endeavors of Telecommunications, like the pioneering effort in Europe to establish in the nineties the basis for mm-wave cellular mobile communication systems, the standardization of MPEG, the race for all-optical communications or, recently, the global Square Kilometer Array – SKA ;
IT average yearly scientific output includes 15 books, 50 book chapters, 350 journal and 450 conference papers and 10 patents. IT has an accumulated total 4000+ journal papers gathering 43 000+ ISI citations. IT is currently involved in 100 national and 30 international R&D projects. About 20 % of IT patents are being exploited. IT developed technology has already been used to create 6 start-ups.
IT also plays an important societal role by promoting or participating in science awareness initiatives, by transferring knowledge and technology to national and international industry and by providing consulting services in a non-competing ;
By joining geographically scattered expertise and creating a common culture of excellence, IT managed to create a critical mass, enabling to level with the most influential players in telecommunications, to compete for external funding and get international visibility and recognition.
Keywords and matching areas: