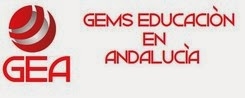 GEMS, EDUCACION EN ANDALUCIA
Looking for Partnership
Looking for Extra EU Funds
About Me
GEMS is a Spanish organization involved in Lifelong Learning programmes that promotes the personal and social development of individuals at exclusion risk .
The subject areas of our work are children and young people, ethnic minorities, lifelong learning, fundamental human rights, European citizenship and combating discrimination.
We implement many various projects both on national and international levels for young people aiming to increase their capacities and abilities and make them more competitive, self-confident, skilled and smart.
The overall objectives of the organization are promotion of tolerance and intercultural dialogue among young people; combating racism, xenofobia and discrimination; promotion of active participation of minority young people and European ctizenship.
Keywords and matching areas:
Ideas in Progress
Arts Education
European Union
The European Commission must table a communication on a new strategy for gender equality and women's rights 2016-2020 as soon as possible and deliver on its political commitments, say MEPs in a resolution voted on Wednesday. The communication should address gender equality issues which is in line with the international agenda, they add.
Ensanche Centro, Málaga, Málaga, Spain
7 years ago
Adult Learning
Erasmus+
Lifelong Learning
We collaborate with a social enterprise active in the field of the empowerment of people and communities, also facilitating the employment of disadvantaged youngsters; a social enterprise promoting intercultural inclusion activities and active citizenship for immigrant people, families and communities, in particular minors and women; an association which works for the promotion of cultural activit...
Ensanche Centro, Málaga, Málaga, Spain
7 years ago