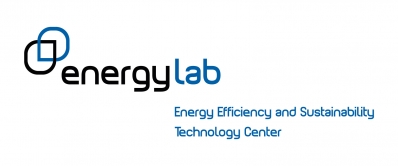 EnergyLab
Looking for Partnership
About Me
EnergyLab is a private technology centre specialized in energy efficiency and sustainability. It is a non-profit private entity set up on 2008 as an initiative of the industry and the Regional Government.
EnergyLab identifies, develops and promotes technologies, processes, products and consumption behaviours able to contribute to the improvement of the energy efficiency and sustainability through its applications in industry, domestic products, transport and building industry.
EnergyLab performs technological development in four main areas:
 Bioenergy – Low carbon energy: renewable sources of energy such as biogas, biomass, geothermal, ocean energy, etc for secure, efficient and sustainable energy.
 Transport: new systems for sustainable mobility mainly electric and gas mobility.
 Industry: energy efficiency optimization in industry and transport.
 Efficient Buildings: efficient technologies for heating, cooling and lighting in buildings.

Keywords and matching areas:
Ideas in Progress
Low-Carbon Technology
Low-Carbon Economy
Energy Efficiency
Intelligent Energy
Eco-Innovation
Renewable Energy
Biofuels
Clean Transport
Technology center specialised in energy efficiency and sustainability active on H2020 projects. We are willing to submit proposals and get into consortia related to energy efficiency calls in June. We have four main areas of work: industry, buildings, mobility and ;