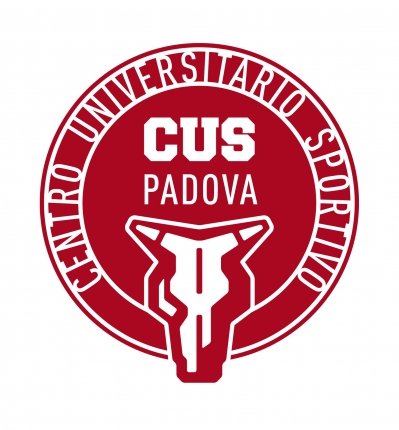 CUS Padova ASD
Looking for Partnership
About Me
CUS Padova is the Sport Association of the University of Padova. Since 1946, we have been promoting sport activities as essential cultural and educational means for students, trainers and university staff to develop transversal and integrated skills and we have been supporting the practice and the diffusion of physical education as part of amateur sports.
In the development of our activities, we benefit of the sponsorship of several University Departments and we work within the following networks: CUSI (Italian University Sports Centre); FISU (International University Sports Federation) and EUSA (European University Sports Association).
CUS Padova is one of the best-structured sport organization of the territory with members enrolled, of which 900 athletes, students playing amateur sports and several people playing a variety of leisure activities. CUS Padova manages two sport facilities with sixteen sections of competitive sports: Athletics, Rugby, Field hockey, Fencing, Greco-roman wrestling, Judo, Cross-country skiing, Cycling, Volleyball, Tennis, Table Tennis, Triathlon, Ultimate Frisbee, Skeet shooting, Basketball and Wheelchair basketball.
At CUS Padova, we foster children, youth and adult education through cultural courses. We supply services for schools, implementing at the local level research and training programmes to develop active citizenship and leadership of young people. We organise socio-cultural initiatives and leisure activities in favour of the shareholders, members and participants enrolled. We carry out training projects for technicians, sport managers and students as well as for disadvantaged people. We especially organise sport activities for disabled people: the first University Italian wheelchair basketball team plays here. Finally, we support training of trainers' programmes for social inclusion of disables, like sign languages courses.
Since 1988, we have been promoting international and national events of amateur and competitive sport and, in our sports facilities, European and International students' exchanges take place every year.
In 2014, CUS Padova started working within the Erasmus+ Programme, especially in the field of youth and sport. This new experience gave us the opportunity to get in contact with many European organisations working in our same field of interest and to start new and fruitful ;
Keywords and matching areas:
Ideas in Progress
Capacity Building
Social Affaires and Inclusion
Health Care
Sports
Education and Training
Higher Education
Erasmus+
Lifelong Learning
Mental health
We would like to cooperate in EU projects with the following aims: - education in and through sport; - promotion of amateur sports and sport for all; - social inclusion and equal opportunities in sports; - raise awareness of the importance of health-enhancing physical activity; - dual careers of athletes as students; - increase the relevance of physical ed...