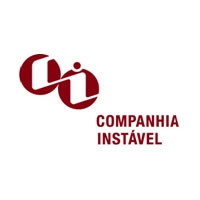 Companhia Instável
Looking for Partnership
About Me
Companhia Instável is a contemporary dance company and a choreographic centre based in Porto, Portugal. Since 1999 it develops several projects related to the promotion and creation of better conditions for contemporary dance: educational projects; artistic production and creation; a cycle of support, capacity building and presentation emergent creators; a project that investigates and creates from the relation between the body, the space and its ;
Without a resident artistic body, each year a recognized choreographer is invited, dancers are selected in auditions and a new performance is created, presented and tours as much as possible. Afterwards, the project naturally fades out and a new one starts.
The educational projects integrate regular lessons for several audiences and an intensive 6 months training for choreographers. Palcos Instáveis is a cycle of support and presentation emergent creators in the municipal Theater of Porto (1 performance/month). Paths through Architecture connects, experiments and intersects the build space, the body, the movement and the dance.
Keywords and matching areas:
Ideas in Progress
Cultural heritage
Culture and Development
Dance
We are willing to join a cooperation project. We have expertise in contemporay dance field, in training /education, artistic creation with different gorups (communities, youth, disable, ...), production, promoting ans support of emergent ;