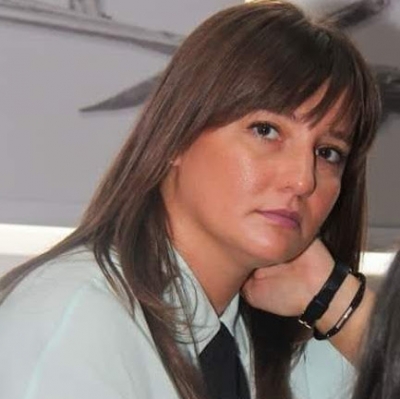 Bridge of Friendship kartlosi
Looking for Partnership
Looking for Consultant
Looking for Extra EU Funds
About Me
I am Ana Jebisashvili - Erasmus + projects coordinator at the NGO Bridge of Friendship Kartlosi.
The Public Union Bridge of Friendship "Kartlosi" was founded in 2006 by a youth initiative, who was university students in the village of Pkhvenisi (Shida Kartli region). The village is located 5 km from Tskhinvali, the capital of the breakaway region of South Ossetia. The founders were inspired by the desire to change the life of the communities impacted by the conflict of the 1990s. The purpose of the organisation was to empower local young people, through the development of new skills and knowledge. In addition, the organisation wished to create new opportunities for personal development and to encourage activeness in the community. After 2 years of activity, Kartlosi faced a challenge: the war of August 2008. The region suffered bombing and military invasion, forcing members of the organization to leave their village and staying for two months in temporary shelters.
The context in which we work:
The main area of Kartlosi's work is in rural Shida Kartli (SK) region, where is a large number of socially vulnerable groups. About 20% of the population in SK live below the poverty line. The region was impacted by the armed conflict in the territory of South Ossetia and then by the war in August 2008. The conflict displaced a significant number of people from their homes. The constant pressure of social problems contributes to increased tension and deviant behaviours, such as alcohol and drug addiction, at the local level.
Target groups of Kartlosi are:
Youth; internally displaced people (IDPs); minority groups; population from rural areas; representatives of local civil society sector; journalists, teachers.
- Non-formal education: we organize training programmes, social and cultural workshops, internships in order to develop and improve professional skills that could assist youth in future career. The activities that we organize aim to achieve computer and languages literacy, communication and negotiation skills, CV writing and job interview assistance. We also conduct educational events promoting peace, democracy, human rights, gender issue, mobilization of women and girls. We are particularly committed to support girls and women to become self-sufficient. We manage sport activities – games and competitions ;
-Art therapy – social workers, youth workers, psychologists work with children to get over the post war stress, socialize with local community, rehabilitate mentally women and girls, to improve their social abilities and soft skills.
-Environment defending activities – eco gender clubs and volunteers held cleaning days, attend awareness raising how to protect environment, Kartlosi adopted an old square and hel their different kind of activities' to revitalise the ;
- Awareness raising campaigns: we promote awareness of personal security, Internet bulling and addiction, human rights, reproductive and sexual health, for girls and young women.
- Information campaign: we inform youth of formal and non-formal educational possibilities. We assist them with applications, providing them with recommendations. Kartlosi is also running newspaper, social media (including video channel) through which we inform local communities about problems in communities and also about achievements of girls and women. Kartlosi has published the book "The Other Picture of War", which represents a collection of stories about human behaviour and mutual support demonstrated by Georgians and Ossetians at the time of the conflict in August 2008.
- Improving access for health care: an important part of our work is to provide girls and young women with access to necessary health care. We are also working with professional physicians who are mainly women in order to involve them with peace processes.
- Public policy: we support initiatives with the aim to change practices, policies, attitudes, perceptions concerning women and their human rights in Georgia. We facilitate the process of building a non-discriminatory culture. We conduct researches on different kind of topics, which are stated as problem in the municipality and held the social and awareness rising campaign or advocacy campaign.
Organization has successfully conducted "Empowering engagement of local youth on the regional level in Georgia". Young people from the Georgia 12 municipalities and those who come from conflict-affected regions, including those who live on the Administrative Boundary Line (ABL), have worked with Kartlosi to identify and document problems faced by communities who live in villages on the ABL. The volunteers assist with researching areas of concern and lobbying local government.
Keywords and matching areas: