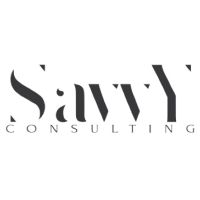 SavvY Consulting
Business Management
Financial Management
About Me
SavvY has been estabilished in 2016 and since then we have been very active on Georgian market, providing companies with modern business know-how, raising the general level of business professionalism in the country and supporting start ups as well as other SME and large size companies with financial planning, strategy development, Human Capital optimization, operational efficiency and other services. Our motto ,, We are here To Change", resembles our motivation to change the status quo and develop business society both locally and ;
Our company caters to established businesses as well as emerging start-ups by offering custom-made solutions. As a result, our clients deepen understanding of their businesses, boost profitability and consistently develop their corporate profile.
Thus, we are excited at every opportunity to convert our expertise into definite believe that we are operating in the most defining period of the Georgian economy. Bearing this in mind and equipped with detailed knowledge of the market, the opportunity to make a tangible, lasting impact on the national as well as the regional economy is our company's driving force.
We offer Due Diligence, Business Plan and Other Financial Services to European market and are planning to expand our coverage Internationally.