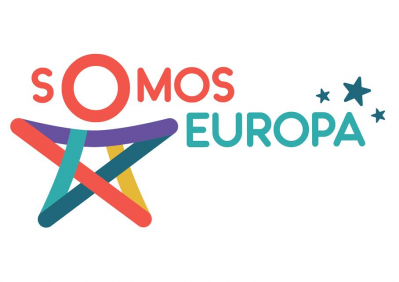 Asociación Cultural Somos Europa
Looking for Partnership
Looking for Extra EU Funds
About Me
The "Asociación Cultural Somos Europa" was born with the task that the young people of our province (Granada) know more deeply what Europe is, its different cultures, languages, ways of understanding life, We want to strengthen the European identity using intercultural knowledge as a tool. We also want our young people to be socially more participative, to be committed to be autonomous and involved with the social problems, we want them decide for themselves and become drivers of change. We would like to favor the acquisition of skills through non-formal education mainly (workshops, project development, cultural activities, volunteering ...).
We are a group of people, mostly young people who come from working with the Padul in Action Youth Association and the Padul Town Hall, we worked with these two entities working with the Erasmus + program with more than satisfactory results. We decided to give One step further and expand our work to the rest of the province. Our way of working.
is integrative and proactive, it is the young participants who carry out and implement our projects always with our coordination and supervision.
We have participated in the implementation of the Erasmus + program in our municipality through the development of 2 young exchanges
• Move on, Europe is waiting for you
In the same way we have been partner in several young exchanges in other parts of Europe (Romania, Ireland, Hungary, Cyprus and Poland).
This summer we have developed our first European volunteer project in our town, It has been a magnificent experience that has given participants the opportunity to know new cultures and to acquire new tools.
In september we will start to work in a k2 related with green Jobs.
We collaborate in the development in our municipality of the linguistic campus, English Summer Camp, in fact the volunteers that we hosted this summer in our municipality worked in that program.
We participate in many of the cultural and sports initiatives that take place in our municipality as volunteers (Navimamut, Mammoth International Race, Mammoth Bike Festival …
We collaborate with the Youth Center of our municipality in the dissemination of the Erasmus + program among our young people.
We have developed several informative talks about the Erasmus + program with the young people of the IES la Laguna and young people from our Town.
The people who coordinate the work of our association unite us with the objective of increasing the opportunities and competences of our young people. We come from rural areas where the educational and cultural opportunities are few. We want the young people of our province open their eyes to Europe, they learn from young people with diferent languages and cultures. We are convinced that non-formal education is the most effective vehicle for acquiring tools, knowledge, skills ... and therefore it guides our work. We are people participative and committed with our community. We handle perfectly in English and that we have participated in several European projects as we have indicated before.
Keywords and matching areas:
Ideas in Progress
Capacity Building
Environmental protection
Education and Training
Erasmus+
Youth Exchanges
Europe for Citizens
We want to find solid partners to start projects that contribute in the European cohesion.
Padul-Granada (España)
6 years ago