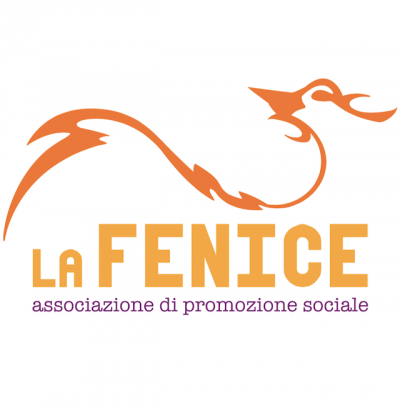 APS La Fenice ASD
Looking for Partnership
Looking for Extra EU Funds
About Me
La Fenice was born from the expertise and experiences of young people grown up through YiA projects, volunteering, the national civil service and the Youth Centre OFF. The aim of the organisation is to promote culture, youth participation and non formal ;
Some of our specific aims are:
to promote culture and creativity, as well as spaces for self expression and creation
- to promote the access to knowledge, education and communication tools
- to promote voluntarism as a form of democratic participation, at both the local and global level
- to promote sport as a tool for social inclusion and interaction
- to promote civic responsibility, active citizenship, participation and social cohesion, at both the local
and global level, with a particular focus on Europe
- to promote the dialogue between youth and decision makers
- to promote the creation of national and international networks
- to promote youth mobility at both the local and global level, with a particular focus on European
projects and exchanges within the framework of Youth in Action program
- to promote non formal and life long learning education
- to promote youth policies and to foster the sharing of good practices and experiences
- to promote child and youth rights
- to promote a sustainable and youth led development and to contribute to the growth of a better
society
Key words of our work and actions are:
CULTURE -­‐ to promote access of young people to culture; to support actions aiming at culture development, innovation and creativity as key elements of active ;
EDUCATION -­‐ to develop non formal and peer to peer education opportunities; to offer training opportunities at both local, national and European ;
PARTICIPATION -­‐ to involve young people in decision making processes in order to promote their contribution to the development of sustainable policies shaped on young people views, opinions and ideas; to foster dialogue, even through web technologies and ICT; to promote participation actions through schools; to promote volunteering and social inclusion
The association has been realizing activities in the sector of youth policies and educational services for many years, collaborating (at first as professional individuals and more recently as partners) with the Town hall of Tortona in its many activities, initiatives and projects. From its birth, La Fenice specifically focused on using and developing non formal education methodologies and on writing and implementing european projects and local projects in collaboration with the high schools of ;
La Fenice in numbers:
- more than 30 european projects (Youth in Action and Erasmus Plus) written, organized and implemented
- more than 50 events, courses, labs and workshops for young people organized/implemented
- more than 10 educational projects developed and implemented in collaboration with local public bodies, high schools and other local organizations
- more than 30 active contacts with different local realities (organizations, associations, schools, informal groups, public bodies, individuals, etc.)
- more than 20 active contacts with youth organizations and youth centres all over Europe
- more than 10 active contacts with youth organizations and potential partners all over the world
- more than 30 active members and volunteers and a network of more than 200 young people/beneficiaries
- more than 100 young people (aged 13-20) involved every week in the projects implemented at the youth centre from january to december 2015
- 10 years of experience within the sector of youth polices: in Tortona, in Italy and in Europe
… and finally, from October 2015, one youth centre to manage (in collaboration with the Municipality of Tortona), which will also be the base of all our Erasmus Plus activities, all our projects and workshops and of a social co-projecting network with local entities active in a number of different sectors (youth, education, culture, sports, etc.).
Keywords and matching areas:
Ideas in Progress
Social Innovation
International Cooperation
Citizenship
Erasmus+
Youth Exchanges
European Voluntary Services
Youth Workers
Culture and Development
Performing Arts
Theatre
Reliable partners with similar aims to develop long term partnerships within different EU programs.
Tortona, Province of Alessandria, Italy
2 years ago