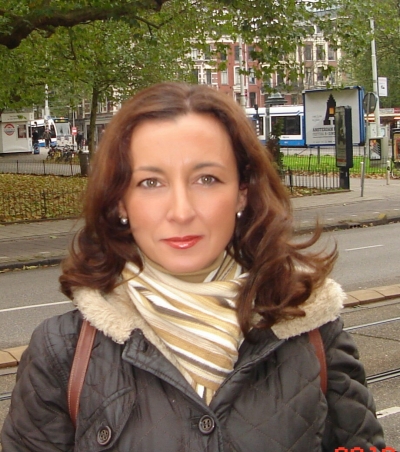 Ana María Fernández Ocaña
Looking for Partnership
About Me
Research: It is based on various aspects of Plant Physiology and Plant Molecular Biology

1) secondary metabolism of plants, specifically, the study of essential oils: its chemical composition and its antifungal activity against phytopathogenic fungi that affects sunflower, olive tree and other horticultural plants, Study of defense protein expression later a plant pretreatment with the essential oils. Several publications in journals of impact about this topic

2) Molecular study of biotic and abiotic stress in plants (olive tree, sunflower, Arabidopsis and pea mainly). Study of the expression of enzymes involved in the oxidative and nitrosative stress. Numerous publications and research projects in this field of study prove it

3) Genetic study of olive (Olea europaea L.), based on the search for genes involved in the transition from juvenile to adult and genes responsible for flowering on Olea europaea (MADS genes and others); molecular markers for varietal identification; genomic and transcriptomic. Coordinator of the project entitled "Detection and applicability of SNPs markers for diversity studies in olive tree varieties and genetic mapping". Researcher of Oligen contract awarded by Genome Spain. Several articles published on the genetics of olive tree, its transcriptome and its varietal identification by molecular markers.

Currently, I am associate to the research group "Ecology, Evolution and Conservation of Mediterranean Plant Communities" (RNM-354)" since January 2015. Previously member of the research group "Biochemistry and Cell Signaling" for 2002 to 2014 inclusive and above, between 1995 to 2001 I had associated to the research group "Physiology and Distribution of Vascular Plants " Several active projects related to the olive tree, ecology Ziziphus lotus and stress in plants.

I am a contract with Al Jouf University to study olive tree varieties in Saudi Arabia.
Keywords and matching areas:
Ideas in Progress
Agriculture
Agrifood
Biodiversity
Forest Resources
Genetic Resources
Plant Health
Enterprise and Industry
Entrepreneurship and SMEs
Agricultural Biotechnology
Biological Sciences
Proposal related to olive tree cultivars and olive oils quality. I search for some enterprise or company to coordinate this project. Budget in Spain: E
23009 Jaén, Jaén, Spain
25 days ago