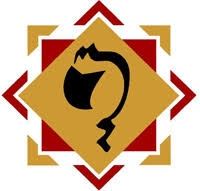 El legado andalusí Andalusian Public Foundation
Looking for Partnership
Looking for Consultant
Looking for Extra EU Funds
About Me
Andalusian Public Foundation El legado andalusí is run by the Regional Government of Andalusia through its Minister of Culture. Its main activities are cultural, tourist and also it is involved in activities regarding European projects.
The aim of the El legado andalusí is to valorize and spread the Andalusian cultural heritage, and concentrating, above all, on the mutual and fertile influences of the Mediterranean area throughout the centuries.
Some objectives are:
•Acquainting people with the various cultural contributions and attempting to bring them together, along with the different peoples that have formed part of our history.
•Spreading the role that Spain and Andalusia have played throughout history as the cultural bridge between the East and the West, as well as its relations with the Mediterranean and Latin American countries.
•Promoting cultural and rural tourism, traditional arts and crafts and protecting and restoring our monumental and artistic heritage.
Activities
Tourist Routes
El legado andalusí proposes to strengthen the inland tourism offer in the Iberian Peninsula through the creation of a major tourist, cultural and sport itinerary in order to encourage and promote development in those areas far from regular tourist circuits and at the same time, to boost the extensive existing patrimony.
The Routes of El legado andalusí represents the biggest cultural tourism offer existing today in Andalusia. Through an extensive itinerary that includes more than 200 towns, they connect the main capital cities of Andalusia. They give a major boost to cultural and rural tourism, traditional arts and the preservation and protection of monumental and artistic heritage.
Exhibitions
El legado andalusí has organized more than 60 themed exhibitions that show the splendour of the culture of al-Andalus. More than 3,200,000 people have visited the exhibitions, that have implied the biggest movement of museum pieces ever carried out in Spain.
Publications
El legado andalusí carries out an important editorial work, having published more than 80 books in several collections on themed matters, tourism, monographs, exhibitions and periodicals, and have been translated into numerous languages, such as French, English, German, Japanese or Arabic.
We are the responsible of one of the main Routes in Spain, The Routes of El legado andalusí (Cultural Itinerary of the Council of Europe since 2004). They include more than 200 towns and of course there are waterways with their own history and with their own characters and legends.
We have such a long experience in management of European Funding as we have participated as leaders of partners in 25 European projects of the following programmes: ENPI CBC MED, INTERREG, POCTEFEX, POCTEP, ERASMUS +, AMIF, LEONARDO, FSE
Keywords and matching areas:
Ideas in Progress
Cultural heritage
Creative Europe
ENPI CBC
For the new call of Creative Europe we offer as partner in European Projects in the fields of culture, heritage, tourism, best practices for sustainable tourism as we have a long term experience as participants in 25 European Projects.
Granada, Spain
1 year ago
Cultural heritage
Creative Europe
ENPI CBC
We are looking for European Funding in the fields of: Tourism, Culture, Heritage, Digitalization or Social Integration
Granada, Spain
1 year ago