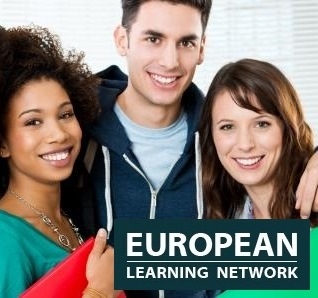 European Learning Network Ltd
Entrepreneurship and SMEs
Education and Training
About Me
European Learning Network Ltd (ELN) is an organisation that prides itself in its 3E concept to EMBRACE diversity (and welcome cooperation), ENHANCE knowledge (and promote equal opportunities) and EMPOWER people (and drive change). ELN was founded on the premise that knowledge based societies will be the future for the 21st Century. As a partner in projects and/or coordinator of projects, ELN's vision is to "develop enterprise culture through creativity and innovation". This helps learners acquire skills and competences for personal development, future employment and active global citizenship.
Over the years, it has gradually grown into a consortium of experts from across Europe and beyond combining the strengths of associates, NGOs, SMEs, Universities, education providers, VET centres, Adult Centres, Youth workers & experts, whose experience stretches the length and breadth across many sectors from education, learning & training to packaging, finance and environmental issues. ELN's emphasis for 21st Century is to develop citizens' skills that address current issues related to economic downturn and as mentioned on our webpage offer learners' authentic learning experiences to become leaders.
Ideas in Progress
Clusters
Enterprise and Industry
Capacity Building
Social Affaires and Inclusion
Erasmus+
Cultural heritage
COSME
Europe for Citizens
Rights, Equality and Citizenship Programme
European Union
We are keen to join this call as partners from Zagreb Croatia. Please send details to us - - thank you. We are keen to develop, encourage and support civic participation aims of this call. Intercultural dialogue and media literacy could be a topic of interest for us. Looking forwrad to receiving ideas and proposals soon.
Entrepreneurship and SMEs
Innovation
Capacity Building
Social Innovation
Education and Training
Youth Workers
Cultural heritage
Culture and Development
Project Development
Business Development
Urgently looking for partners in B&H and Montenegro to develop the above priorities under the 2nd Interreg IPA Cross Border Cooperation Call. Ideally looking for organisations dealing with women entrepreneurship in B&H and perhaps a NGO in Montenegro. Please contact us with your full details here or send us your email immediately. Thank you.
Accelerators
Entrepreneurship and SMEs
Social Innovation
Citizenship
Education and Training
Erasmus+
Youth Workers
COSME
Europe for Citizens
Business Management
We are keen to work with partners who would like to take digital to the next levels. Especially if this involves NGOs and SMEs which will benefit via innovation and new technologies. Please contact us by emails. Thank you.
Accelerators
Capacity Building
Digital Agenda for Europe
Digital Economy
Cross-border cooperation
Interregional cooperation
European Union
Project Development
We are keen to work with partners who know and understand digital technology; who can conceptualise a layperson's vision into new ventures; who can turn ideas into income ; who can embrace diversity to promote cooperation; who can enhance knowledge to promote equality and who can empower people to drive change. The New Digital Frontier is aimed at and will be useful for communities, SMEs, NGOs, ...