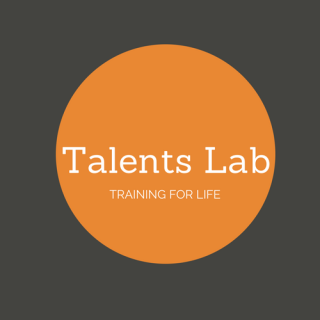 TLS Consulting Services s.c.
Looking for Partnership
About Me
Talents Lab Spain designs tailor made training courses and Erasmus+ internships in Spain. Our team encourages students and young graduates to achieve their full potential by improving their knowledge, skills, and abilities through professional training and cultural immersion.
We are aware of the importance of having a reliable partner on destination that will guarantee professional support and guidance in order to ensure successful project outcomes. For that reason, we draw up training programmes for schools by offering recognition and certification of skills acquired by students during their professional experience. We will support your project from project submission to the end of the mobility.
Apart from Education and Training in the field of Youth, work in project management activities with other European funded programmes such as AMIF, Erasmus+ KA2 and KA3 (partner search, project writing and submitting, technical assistance, project dissemination etc).
Keywords and matching areas:
Ideas in Progress
Disadvantaged People
Education and Training
Transnational cooperation
International Project Management
CALL FOR PROPOSALS – EAC/S54/2019 *Second Pilot VET mobility scheme for the Western Balkans* Deadline: 17 June 2020 – noon (Brussels time) Aim of the The general objective is to contribute to the improvement and modernisation of VET systems in Albania, Bosnia and Herzegovina, Montenegro, and Kosovo*, as well as reinforcing the links between VET and the labour market. More specifically, the aim ...
Tomares, España
1 year ago
Asylum, Migration and Integration Fund (AMIF)
International Project Management
URGENT: ✔ LOOKING FOR FRENCH PARTNERS ✔ We are working with an Andalusian University in the AMIF-2019-AG-CALL-02 (deadline 30/01/2020). We are searching for potential partners (France) with expertise in the social/inclusión field of the migrants. We already have a Project concept note. The potential partner must have at least one contact with a university and with a public body to insert them ...
Tomares, España
1 year ago
Asylum, Migration and Integration Fund (AMIF)
Education and Training
Erasmus+
Youth Exchanges
Lifelong Learning
Europe for Citizens
European social fund (ESF)
Transnational cooperation
Project Management
International Relations
We are aware of how difficult it is, for Vocational Schools, to organize internships abroad for young students, especially when you plan a short stay programme. For that reason, we are offering Training Courses for VET Schools that plan to send their students abroad for a short stay. Taking into account your students' needs, we are offering tailor-made trainings for your group. Students will be ...
Tomares, España
2 years ago