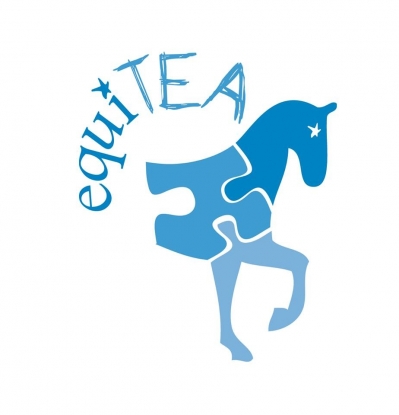 EQUITEA
Looking for Partnership
Looking for Extra EU Funds
About Me
equiTEA is an Inclusive School of Equestrian Activities, established as a Non-Profit Organization, whose mission is to bring the world of the horse and its many opportunities for fun and learning to people with Functional Diversity or Specific Needs, especially those with Autism, whose access community resources are restricted either due to lack of financial means, qualified personnel, or due to reduced rights due to the presentation of a disability.
Our main objective is the Integral Positive Development and the Improvement of the Quality of Life of our students and their environment combining Adapted Sport, Inclusive Leisure and the Rehabilitation and Reeducation of the body and mind through the Horses and Nature. Since we started in 2013 we have attended more than 600 families, signed about 30 Collaboration Agreements with Entities that represent people with Disabilities to reduce the cost of therapies, and provided training to more than 300 professionals collaborating with the main Universities Andalusian. We have also participated in numerous events and fairs related to the world of horse and childhood for the dissemination of Equestrian Therapies.
The Equine Assisted Interventions are a complementary therapeutic alternative to the traditional ones, based on the use of the horse as an integrating, rehabilitative and reeducating element of people with intellectual, physical or sensory disabilities, mental health problems or social adaptation. The are a formative, integral, flexible and dynamic process whose result is a happier life of those who practice it, because they see and experience success. These are the benefits that derive from the achievement of the objectives pursued by Equestrian Therapies, which in turn are also closely related to the objectives of Special Education, as well as the Sustainable Development Goals of the 2030 Agenda: and well-being, education, equality, of inequalities, and to achieve objectives.
Keywords and matching areas:
Ideas in Progress
Animal Health and Welfare
Social Affaires and Inclusion
Disadvantaged People
Erasmus+
European Voluntary Services
Human Sciences
Physics
Research
Crowdfunding
Psychology
The objective is none other than improving the quality of life of these people through practice of a multidisciplinary activity, in a natural and playful environment, where inclusion becomes a reality in the interaction of animals and people, with and without disabilities. That is why it usually use the saying that 'horses do not look at your disability', and in turn
Bormujos, Spain
2 years ago
Social Affaires and Inclusion
Disadvantaged People
Alternative Therapies
European Voluntary Services
Human Sciences
Psychology
Scientific research within a Doctoral Program of the University of Seville on the relationship between Horses and Autism. Research Plan: HYPOTHESIS: The presence of animals, especially horses in a context of natural and structured intervention, significantly improves the overall positive development and quality of life of people with ASD and their families. GENERAL OBJECTIVES: Demonstrate that ...
Bormujos, Spain
2 years ago