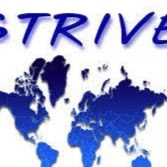 Strive International
Looking for Partnership
Looking for Extra EU Funds
About Me
Strive has been active in many funded projects with different ;We are involved in international, European and national projects.
Our Participant Identification Code (PIC) is: 936548290
Strive provides support and assistance at every stage of collaborative projects:
Project Strategy
Partner search, building of national or international consortium
Proposal writing
Project & consortium management
Daily animation of the consortium
Monitoring of planning, deliverables and milestones, achievement of objectives
Organisation and post-processing of meetings
Budget monitoring and updates of regular financial reports
Execution of communication strategy & action plan
Design, development and maintenance of public website
Organization and Management of relevant international events
Creation of communication material as required
Strive also works as hosting company in Ireland for young students and entrepreneurs. We have strong experience as hosting company and service partner in the country for mobility projects. In addition Strive can be a partner for all the project activities into the irish market and achieve the project objectives.
​This may include the organisation of some local events and events organised jointly by the project partners like workshops and seminars.
EU Funding Applications and Grant Writing
Our team of project managers works closely with you to identify EU funding opportunities, develop a project, find partners and write a winning application. This ranges from EU public grants identification, partner search and recruitment, bid writing, selection of experts, negotiation with the funding authorities, budgeting, quality control and implementation of projects.
Keywords and matching areas:
Favourite Calls

Social Innovation
Social Affaires and Inclusion
Disadvantaged People
Education and Training
Higher Education
Erasmus+
Youth Exchanges
The 2021-2027 EU Programme for education, training, youth and sport proposed by the European Commission on 30 May 2018 (hereafter the Programme) has not yet been adopted by the European legislators. However, this call for accreditation is published to facilitate the application of potential beneficiaries of Union grants as soon as the legal basis is adopted by the European legislators.
Deadline Dec 31, 2021
- 74 days