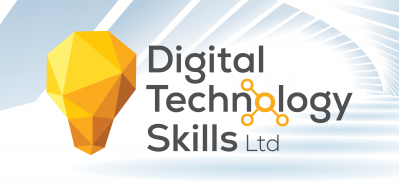 Digital Technology Skills Limited
Looking for Partnership
Looking for Extra EU Funds
About Me
Digital Technology Skills Linmited is at the forefront of driving the digital and technolgy skills and competencies for industry in Ireland. We manage several projects, clusters and participate in EU projects including:
ICT Skillnet -
Blockchain Ireland -
Open Ireland Network - Open Source Network in Ireland
Erasmus - Embrace Project -
Any new projects starting in 2021 include TrainRDM, SMARDY and the European Software Skills Alliance.
We also particiapte in the Cost action CA19135 Cerciras.
Keywords and matching areas:
Ideas in Progress
Innovation
Social Innovation
Open Source
Looking to join a project with a focus on open source
Dublin, Ireland
1 month ago
Clusters
Innovation
Digital Agenda for Europe
Digital Economy
Innovation & Research
COSME
Horizon Europe
Open Source
High Performance Computing
Artificial Intelligence
Projects with a focus on the digital skills agenda, innovation and ICT related projects. We have experience in FP7, H2020, COSME, Cost Actions, Erasmus, Eureka.
Dublin, Ireland
1 month ago