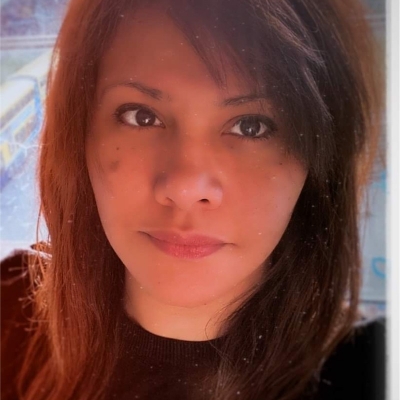 insaf Ben othmane Hamrouni
Looking for Partnership
Looking for Consultant
Looking for Extra EU Funds
About Me
My name is Insaf. I am VP SDG Programs at SCSWORLD Safe and Resilient cities - Co-founder of NON FOR PROFIT: OECUMENE STUDIO ArchitectureforDignity and Sharnaqa right to Play and PlacemakingMena Platform. I am a Tunisian architect, urban development strategist and researcher.

My main research interests revolve around architecture in development, urban resilient projects, empowerment of communities through holistic integrated projects and strategies. Working for over ten years internationally in the area of community development, urban governance and strategic planning, and urban technologies in MENA and Africa led me to initiate several projects 'Urban Catalyst' in partnership with local communities and various stakeholders, organizations like UNHCR and Terre Des Hommes and institutions in search of real and effective solutions to urban challenges of this century. Having heterogeneous studies steered me to be aware of the importance of multidisciplinary practice and the influence of sharing knowledge which led to the idea of Co-founding SCS Resilience and Sharnaqa in 2019. Parallel to my work I teaches theory of art and architecture, Urban Design, urban resilience, and I do conduct several design and build workshops that aims to foster sharing knowledge and empowerment of vulnerable groups. I am also the curator of In-situ Community Build Exhibition: Ala-Abouh and ArchitectureForChange: Genius Tempus
I love to collaborate and to create new projects to empower communities through art/ planning and architecture .I have been working in the fields of emergency architecture, integrated planning and peace building for more than 10 years; My goal is to initiate projects and Design possibilities for change by local communities where this change is driven by contextual needs , local challenges but also community assets and ressources. Passionate about people and their generous capacity to care for the other, Through Œcumene Studio, and SCSWorld, PlacemakingMena Platform We connect ideas, dreams, skills , knowledge, ressources to create synergies and collective intelligence for an inclusive world, dignified human habitat and safe resilient communities.
Keywords and matching areas:
Ideas in Progress
Agriculture
Rural Development
Accelerators
Innovation
Capacity Building
Social Innovation
Disadvantaged People
Renewable Energy
Architecture
Cultural heritage
I do look for motivated partners who believes in the power of collaborative work and transdisciplinarity and have as objectives to empower communities and vulnerable groups through creative solutions and innovations.
Dublin, Ireland
4 months ago