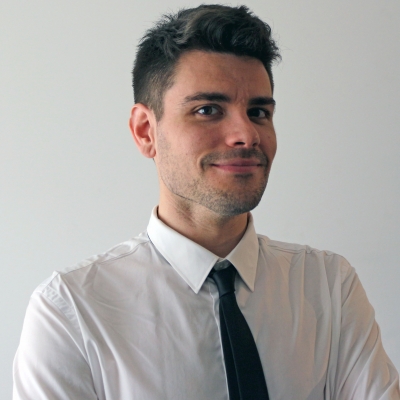 Stefanos Chatzitsopanis
Looking for Partnership
Looking for Consultant
About Me
Experienced mechanical and biomedical engineer with a demonstrated history of working in the industry and biomedical research. Strong engineering professional with a Master's degree focused in Biomedical/Medical Engineering from Technische Universität Wien and a Master's degree focused in Mechanical Engineering from Aristotle University of Thessaloniki. Licenced professional mechanical engineer, member of the Technical Chamber of Greece (TEE-TCG) since 2014.
My services include:
- CAD design
- CAE simulation (FEA & CFD)
- Technical consulting
- Prototyping (CNC & Additive manufacturing)
Since 2018 i participate as external partner in the technical consultation, design and development of novel mechanisms and tools used in surgical operations and laboratory experiments for academical research.
Keywords and matching areas:
Ideas in Progress
Construction Industry
Medical equipment
Biotechnology
Medical Biotechnology
Education and Training
Research
Article Writing
Academic Writing
I am interested in any open collaboration related to the research and developement of novel biocompatible tools / devices for medical operations with the use of 3D printed manufacturing.I am willing to provide my design and technical consultation expertise and co-operate with: 1)Any expert in the field of 3D printing 2) Any doctor/surgeon with an insight...
Vienna, Austria
1 year ago